Yamaha presents a new Visual Sport Pack for the YZF-R125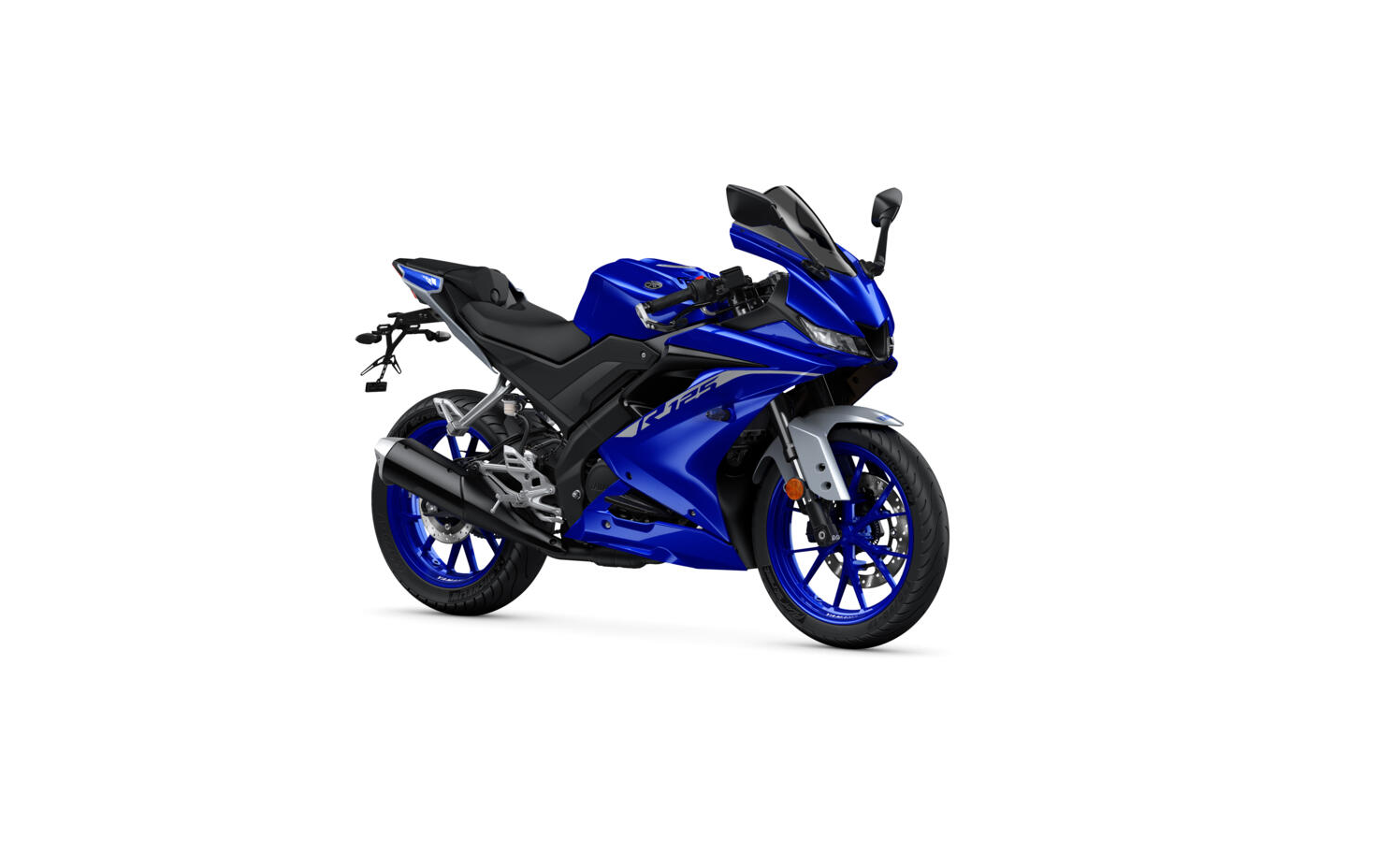 Yamaha has launched a Sport Pack for the R125, comprising a series of parts from the Genuine Accessories range for Yamaha's smallest sportbike.
The YZF-R125 sports package comes from Yamaha with the intention of making its smallest sports bike a little more "racy".
This means Yamaha is bringing several updates to the R125 with this Sport Pack, along with a host of genuine accessories.
However, almost all updates are cosmetic and do not affect performance.
For starters, the Sport Pack will include wheel stickers for the front and rear rims, as well as a carbon look tank pad. Additionally, there is a new license plate holder, which "gives a cleaner look to [the] tail" according to Yamaha. Then there are the indicators, which are blacked out in the Sport Pack, which can be summarized, therefore, by saying that it is a kit to increase the aggressiveness of the aesthetics of the motorcycle.
However, some features of the R125's Sport Pack can have a deeper impact. First, the screen is updated to give better aerodynamics, as well as a smoked tint. Additionally, although the side runners have the appearance of fins, they can also help protect the side panels from damage.
Overall, the Yamaha YZF-R125 Sport Pack is mostly a collection of aesthetic modifications to make your bike sleeker, sportier and, who knows, maybe even a little faster. With the Sport Pack, you won't be challenging the R3s on a track day, or having to adapt your ride to a new level of low torque, but if the sporty, aggressive aesthetic is what you like for your R125 , the Sport Pack definitely nudges the bike in that direction.
Review of the YAMAHA R7 2022 | R7 engine sound | We test the latest new-breed sports bike