The Pinkbike Podcast: Episode 85 – Is Red Bull Rampage Too Slopestyle?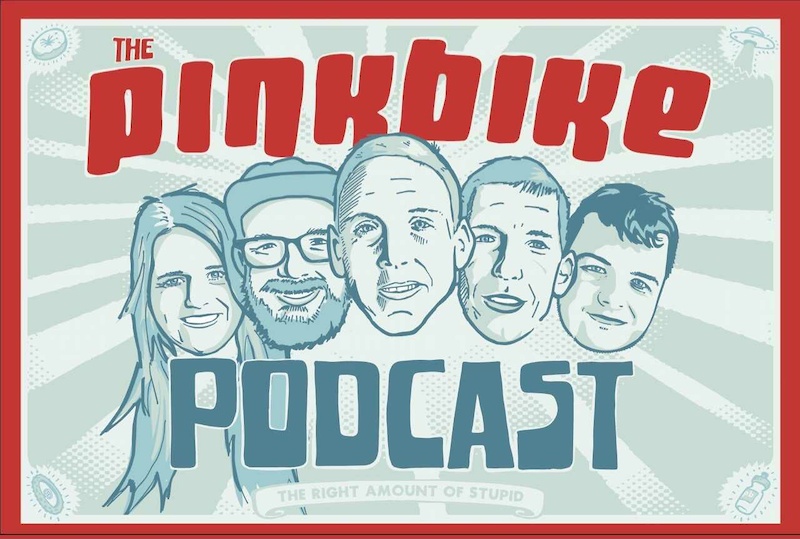 [ad_1]
Is Rampage Too Slopestyle? Too smooth? Strangely, some people believe exactly that, commenting that "Looks like Crankworx,"and that the competitors have,"Converted the natural features of Rampage into a large man-made theme park with all of those perfectly formed skate ramp style features."What a bunch of crap. I don't know what Rampage they're watching, but this year's event looks more serious than ever, not to mention injuries have been a factor throughout the week.
Our sport is full of gnarled people doing gnarly things, whether they're long-distance runners pushing their bodies to the limit, downhill runners finding the limits of traction and maneuverability, or just that local runner who goes. so loud, far or huge without having to tell the world about it. Everyone has a few, don't they? But I don't think it's an overstatement to say that Red Bull Rampage is, without a doubt, the most rowdy, scary and intense ride there is. We see guys like Zink, Semenuk, Vestavik, and others attempting lines that for me and (probably) you are essentially impossible. Sure, you can ride that section, or maybe even hit the setup jump, but even the bravest, bro-ist shuttle rat knows we're all watching something special happen live from the southern Utah desert.
Episode 85 sees the crew talking about everything Rampage, what it's like to roll (and crash) out of those red mesas, some of the most notable tracks over the years, judging them to be. controversies and weather delays, and even put our necks on the line with some predictions that are unlikely to come true. If you want to ignore the news (ditto here), our Rampage chat starts at the 30 minute mark.
*This episode was recorded on Tuesday so it may not be up to date with injuries and who is competing*
What's the biggest blow you've ever made? Do you have a favorite Rampage run or move from previous years?
THE PINKBIKE PODCAST // EPISODE 85 – IS RED BULL'S RAMPAGE TOO SLOPESTYLE?
October 14, 2021
Of course not, but sure it's easy to say shit behind a keyboard when you've never been there …
Featuring a rotating cast from the editorial team and other guests, the Pinkbike podcast is a weekly update on all the latest stories from the world of mountain biking, as well as a candid discussion of tech, racing and all the rest.
---
Previous Pinkbike Podcasts
Episode 1 – Why Are Bikes So Expensive?
Episode 2 – Where the Heck is the Grim Donut?
Episode 3 – Pond Beaver Technology
Episode 4 – Why is every bike a trail bike?
Episode 5 – Can You Trust the Bike Reviews?
Episode 6 – Overcycled or Undercycled?
Episode 7 – Wild Project Bikes
Episode 8 – Do we need an even bigger wheel size?
Episode 9 – Why are we doing a cross country field test?
Episode 10 – Getting Nerdy About Bike Setup
Episode 11 – Are we going to run this year?
Episode 12 – What future for bicycle shops?
Episode 13 – Are Bikes Too Regular Now?
Episode 14 – What Bikes Would Pinkbike Publishers Buy?
Episode 15 – What's Holding Back ATV?
Episode 16 – Who is your mountain bike hero?
Episode 17 – XC Field Test Initiate
Episode 18 – Electronics on your ATV: good or bad?
Episode 19 – The Hardtail Episode
Episode 20 – ATV Conspiracy Theories
Episode 21 – Things We Were Wrong About
Episode 22 – Does Your Riding Style Match Your Personality?
Episode 23 – Grim Donut 2 is live!
Episode 24 – Why Even Buy a Downhill Bike?
Episode 25 – Fall Field Test Preview
Episode 26 – The Three Most Important Mountain Bikes
Episode 27 – The World Champions Special
Episode 28 – All About Women's Bikes
Episode 29 – Freeride or Die
Episode 30 – Do You Prefer?
Episode 31 – Rainy Driving Tips and Tricks
Episode 32 – What needs to change in the bicycle industry?
Episode 33 – Behind the Scenes at Pinkbike Academy
Episode 34 – Griller Levy on Field Test Track Bikes (and his Tournament)
Episode 35 – Story Time – Stranger Than Fiction
Episode 36 – Toasting Kazimer About Field Testing Enduro Bikes
Episode 37 – The Corsair Season 2020 with Ben Cathro
Episode 38 – Editors Defend Their Top Picks of 2020
Episode 39 – Predicting the Future of Mountain Biking
Episode 40 – The Pinkbike Awards!
Episode 41 – Race Rumors and Team Changes
Episode 42 – The guilty pleasures of mountain biking
Episode 43 – Dangerholm's Craziest Custom Mountain Bikes
Episode 44 – ATV Suspension Decoded
Episode 45 – What Makes a Good Riding Buddy
Episode 46 – The RockShox Zeb vs. Fox 38 Deep Dive
Episode 47 – High Pivot Bikes: The Good, The Bad, and the Why?
Episode 48 – Rides Gone Terribly Wrong … and Why It Made Them So Good
Episode 49 – What's the Best Downhill Bike?
Episode 50 – Are Bikes Really Getting Less Expensive? (Value bike field test preview)
Episode 51 – Should MTB Media Post Spy Photos?
Episode 52 – Our Most Embarrassing Mountain Biking Moments
Episode 53 – Should climbers still have the right of way?
Episode 54 – Best and Worst ATV Product Marketing
Episode 55 – Big Dumb Rides and Stay Motivated
Episode 56 – What Were the Most Important Inventions in Mountain Biking?
Episode 57 – What were the best (and worst) mountain biking trends?
Episode 58 – Debunking the Biggest MTB Myths
Episode 59 – Surprises and Spoilers on the Cycling Terrain
Episode 60 – What Kind of Mountain Biker Do You Want to Be?
Episode 61 – Athlete Compensation, Lycra, Tie and more from the State of Sport Survey
Episode 62 Editor's Preferences and Why They Matter
Episode 63 – Our Best (and Worst) Bicycle Buying Tips
Episode 64 – Who's on Your Mount Rushmore ATV?
Episode 65 – The Hardtail Episode
Episode 66 – Best and Worst of Bicycle Repair
Episode 67 – The Story of ATV's Most Interesting Man: Richard Cunningham
Episode 68 – Who are the unsung heroes of mountain biking?
Episode 69 – The Good, Bad and Weird Bikes We Owned – Part 1
Episode 70 – The Good, Bad and Weird Bikes We Owned – Part 2
Episode 71 – The Story of the Most Interesting Man in Mountain Biking: Richard Cunningham – A Special Pinkbike Podcast Part 2
Episode 72 – Hey Outdoors!
Episode 73 – The Details That Matter … And Others That Shouldn't
Episode 74 – The Best Trails We've Rided And What Makes Them So Special
Episode 75 – Things ATV Brands Waste Money On
Episode 76 – ATV Originals and Copiers
Episode 77 – Interview with Outside CEO Robin Thurston
Episode 78 – Modern Geometry Explained
Episode 79 – What future for mountain bikes?
Episode 80 – The Best Vehicles for Mountain Bikers
Episode 81 – You Have Questions, We (Maybe) Have Answers
Episode 82 – Behind the Scenes of a Field Test
Episode 83 – Is Carbon Fiber Part of Your Mountain Bike?
Episode 84 – Explanation of RockShox Computer Controlled Suspension
[ad_2]