The Pinkbike Podcast: Episode 120 – Gee Atherton on Titanium Additive Manufacturing, Million Dollar Machines and 3 New Bikes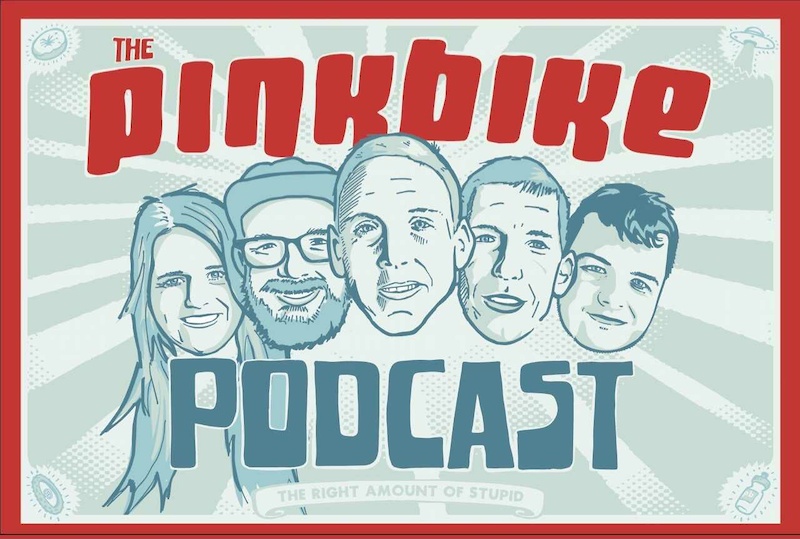 From value-conscious hardtails to steel trail bikes with idler pulleys, CNC aluminum frames bonded together to ultra-lightweight carbon creations, mountain bikes these days come in nearly endless flavors. . But one of the most interesting has to be those from Atherton Bikes, a British brand that bonds New Zealand carbon fiber tubing into additive-made titanium lugs while offering a dizzying array of custom geometry choices. Oh, and its founders are a two-time world champion and a two-time overall World Cup champion with numerous World Cup wins and a second-place finish at the Rampage to his name, a six-time world champion with thirty -nine (39!) World Cup victories. , and a World Cup racer turned trail builder behind the Red Bull Hardline and Dyfi Bike Park.
THE PINKBIKE PODCAST // EPISODE 120 – GEE ATHERTON ON TITANIUM ADDITIVE MANUFACTURING, MILLION DOLLAR MACHINES AND 3 NEW BIKES
May 5, 2022
I'm about to order my own titanium dust bucket from Amazon. Who's in?
Episode 120 saw Brian Park and I sit down with lead designer Rob Gow, engineer Ben Farmer and a guy named Gee who I hear is pretty quick on a bike to talk about the benefits and challenges of additive manufacturing, why they need titanium dust buckets and a million dollar hopper machine, and the three new bikes that are slated for release in 2022.
Is this the future of frame manufacturing? Will a local shop ever be able to print your frame from an expensive dust bag?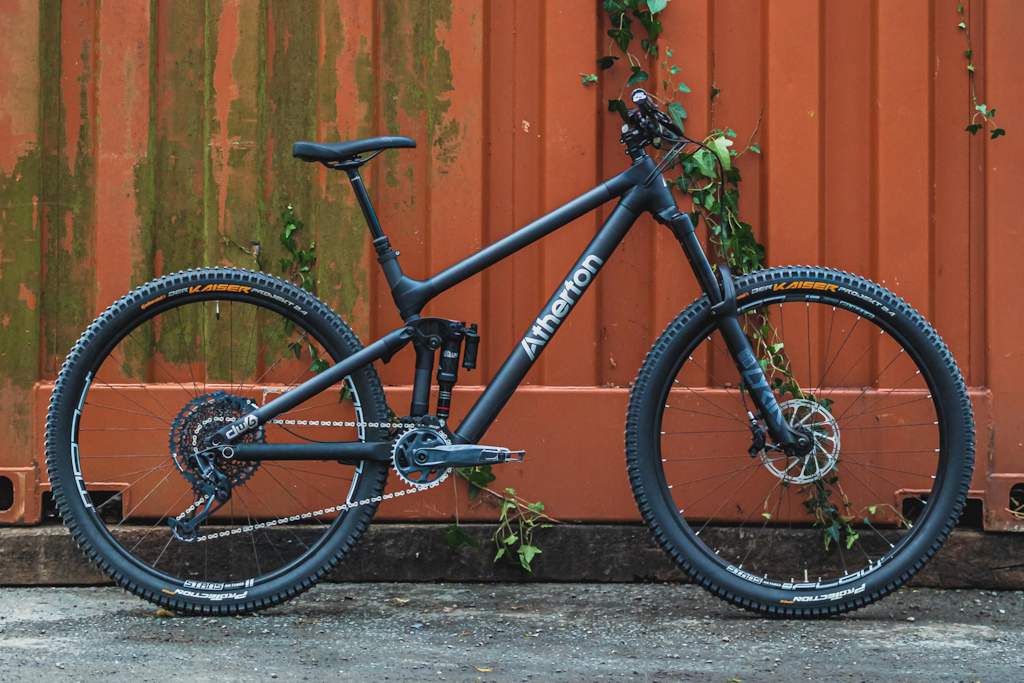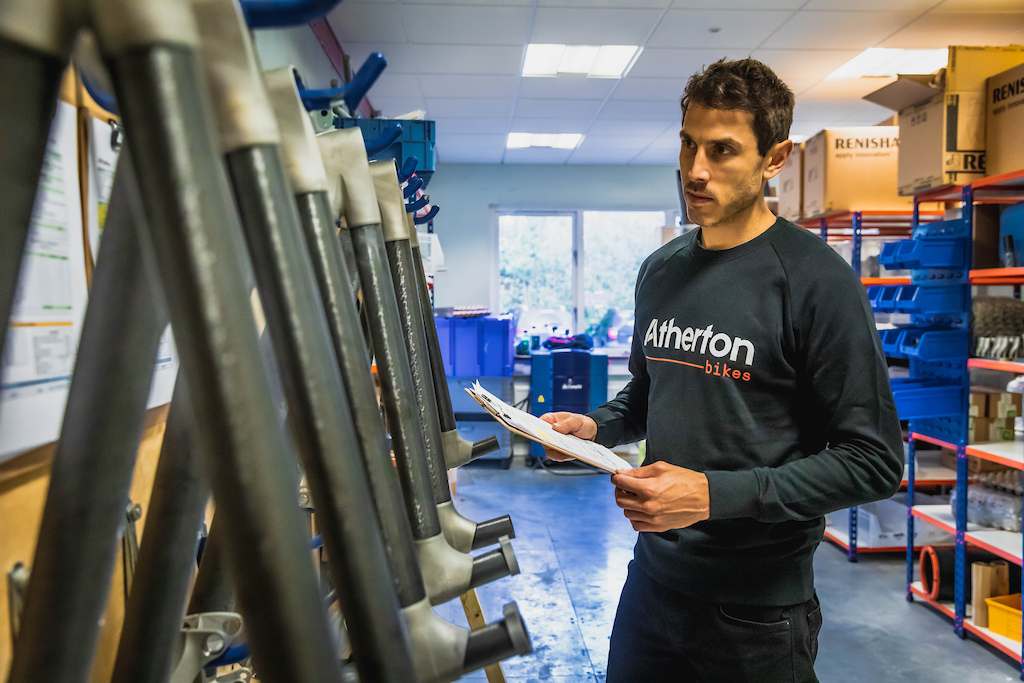 Gee Atherton – Director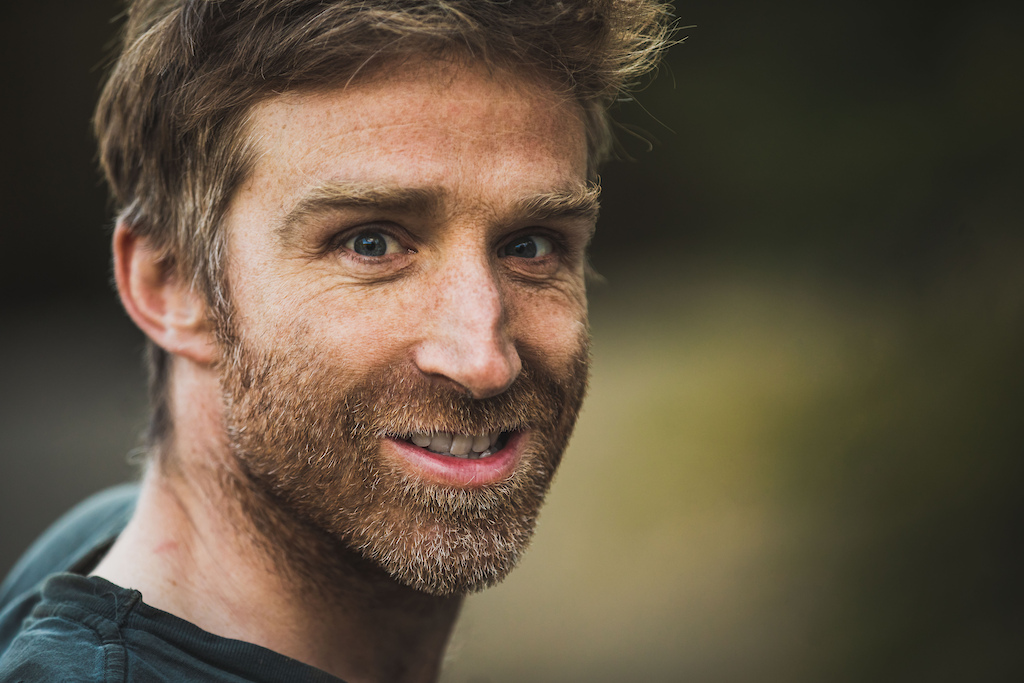 Rob Gow – Lead Designer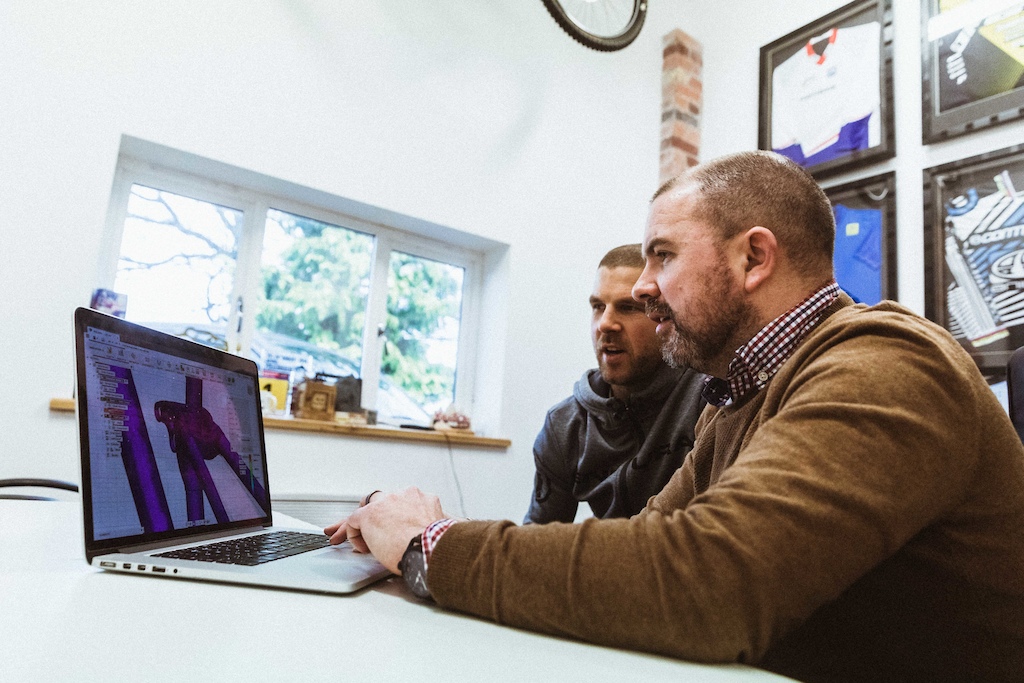 Ben Farmer – Chief Engineer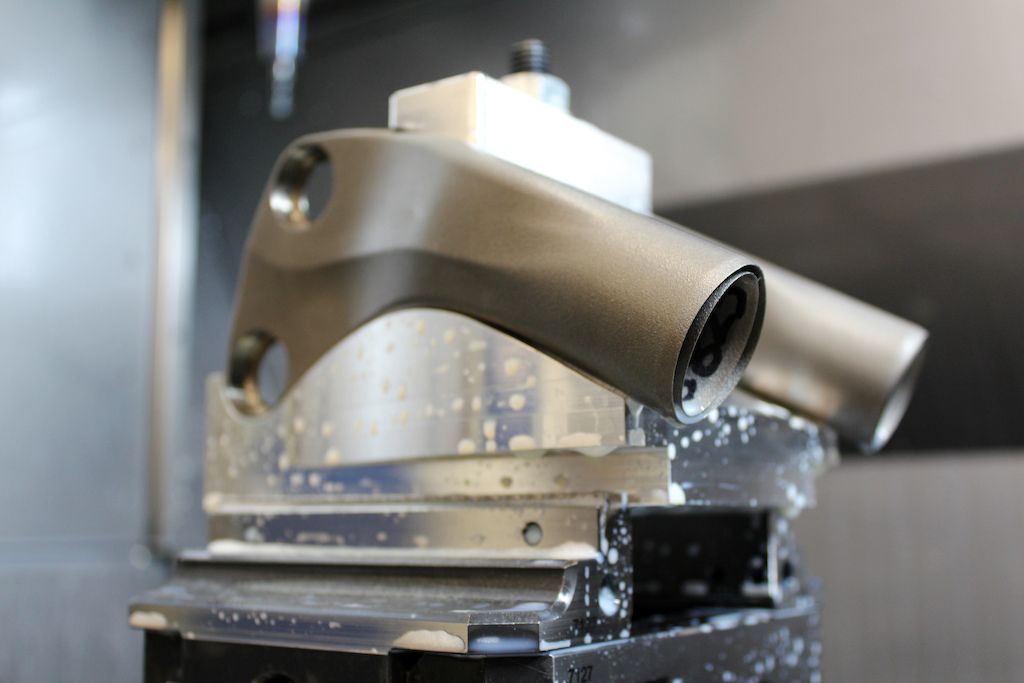 Calling them "lugs" might not do these titanium parts justice.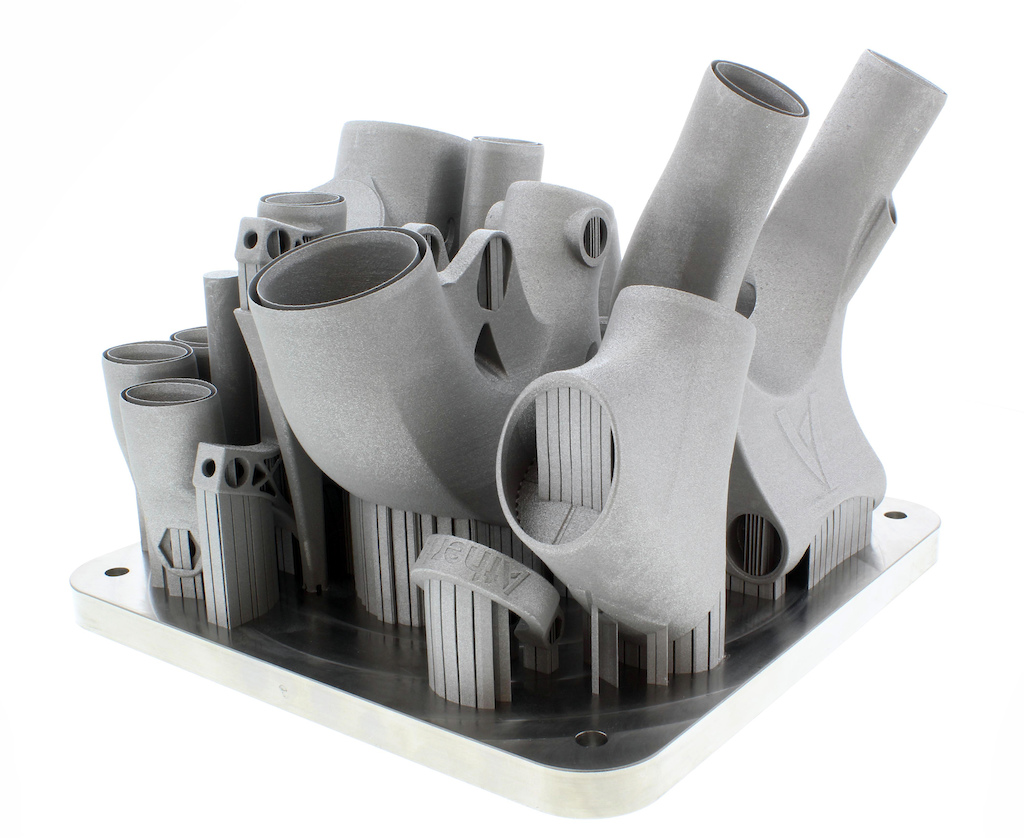 The additive manufacturing process makes the titanium frame components feel like they are growing from scratch.
With a rotating cast of the editorial team and other guests, the Pinkbike Podcast is a weekly update on all the latest stories from the world of mountain biking, as well as candid discussions of technology, racing and everything rest.
---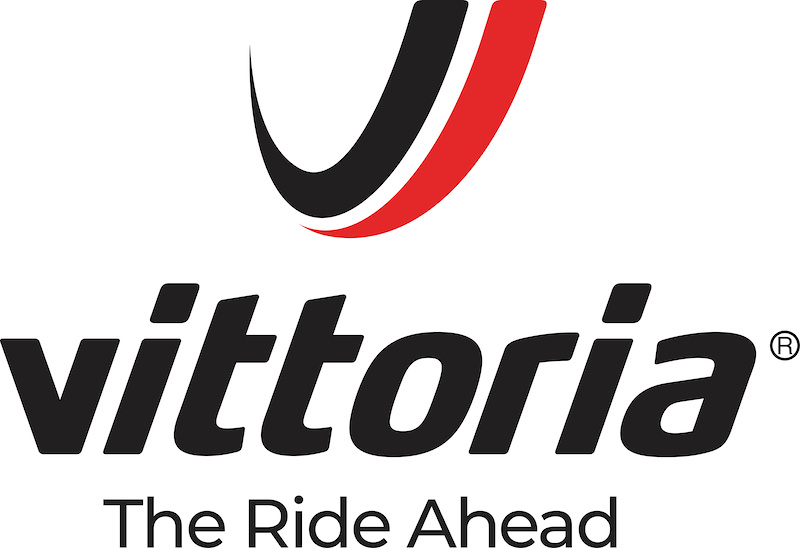 ---
Previous Pinkbike Podcasts
Episode 1 – Why are bicycles so expensive?
Episode 2 – Where the hell is the Grim Donut?
Episode 3 – Pond Beaver Tech
Episode 4 – Why is every bike a trail bike?
Episode 5 – Can you trust the bike reviews?
Episode 6 – On-bikes or under-bikes?
Episode 7 – Wild Project Bikes
Episode 8 – Do we need an even bigger wheel size?
Episode 9 – Why are we doing a field trial in multiple countries?
Episode 10 – Getting Nerdy About Bike Setup
Episode 11 – Are We Going to Run This Year?
Episode 12 – What future for bike shops?
Episode 13 – Are the Bikes Too Regular Now?
Episode 14 – What Bikes Would Pinkbike Editors Buy?
Episode 15 – What's Holding Mountain Biking Back?
Episode 16 – Who's Your MTB Hero?
Episode 17 – Insider to XC Field Testing
Episode 18 – The electronics on your mountain bike: good or bad?
Episode 19 – The episode of the semi-rigid
Episode 20 – Mountain Biking Conspiracy Theories
Episode 21 – Things We Got Wrong About
Episode 22 – Does Your Riding Style Match Your Personality?
Episode 23 – Grim Donut 2 is online!
Episode 24 – Why even buy a DH bike?
Episode 25 – Fall Field Test Preview
Episode 26 – The Three Most Important Mountain Bikes
Episode 27 – The World Champions Special
Episode 28 – All About Women's Bikes
Episode 29 – Freeride or Die
Episode 30 – Would You Rather?
Episode 31 – Tips and tricks for riding in wet weather
Episode 32 – What needs to change in the bicycle industry?
Episode 33 – Behind the Scenes at Pinkbike Academy
Episode 34 – Griller Levy on Field Test Track Bikes (and His Tournament)
Episode 35 – Story Time – Stranger Than Fiction
Episode 36 – Griller Kazimer on Field Test Enduro Bikes
Episode 37 – The privateer season 2020 with Ben Cathro
Episode 38 – Editors Defend Their Top Picks of 2020
Episode 39 – Predicting the Future of Mountain Biking
Episode 40 – The Pinkbike Awards!
Episode 41 – Race Rumors and Team Changes
Episode 42 – The Guilty Pleasures of Mountain Biking
Episode 43 – Dangerholm's Craziest Custom Mountain Bikes
Episode 44 – Mountain Bike Suspension Decoded
Episode 45 – What Makes a Good Traveling Companion
Episode 46 – The RockShox Zeb vs. Fox 38 Deep Dive
Episode 47 – High Pivot Bikes: The Good, the Bad, and the Why?
Episode 48 – Rides That Gone Terribly Wrong…and Why It Made Them So Good
Episode 49 – What's the best DH bike?
Episode 50 – Are Bikes Really Getting Cheaper? (Value Bike Field Test Preview)
Episode 51 – Should MTB Media Release Spy Photos?
Episode 52 – Our Most Embarrassing ATV Moments
Episode 53 – Should Climbers Always Have the Right of Way?
Episode 54 – The Best and Worst ATV Product Marketing
Episode 55 – Big Dumb Rides & Stay Motivated
Episode 56 – What were the most important mountain bike inventions?
Episode 57 – What were the best (and worst) trends in mountain biking?
Episode 58 – Busting Mountain Biking's Biggest Myths
Episode 59 – Surprises and Spoilers on a Bike Tour
Episode 60 – What Kind of Mountain Biker Do You Want to Be?
Episode 61 – Athlete Pay, Lycra, Equality and More from the State of Sport Survey
Episode 62 – Editor Preferences and Why They Matter
Episode 63 – Our Best (and Worst) Bike Buying Advice
Episode 64 – Who's on Your Rushmore MTB Mount?
Episode 65 – The episode of the semi-rigid
Episode 66 – The Best and Worst of Bike Repair
Episode 67 – The Story of Mountain Biking's Most Interesting Man: Richard Cunningham
Episode 68 – Who Are the Unsung Heroes of Mountain Biking?
Episode 69 – The Good, Bad, and Weird Bikes We Own – Part 1
Episode 70 – The Good, Bad, and Weird Bikes We Own – Part 2
Episode 71 – The Story of Mountain Biking's Most Interesting Man: Richard Cunningham – A Special Pinkbike Podcast Part 2
Episode 72 – Hey Outers!
Episode 73 – Details That Matter…and Others That Shouldn't
Episode 74 – The Best Trails We've Walked and What Makes Them So Special
Episode 75 – ATV brands waste money
Episode 76 – ATV Originals and Imitations
Episode 77 – Interview with Outside CEO Robin Thurston
Episode 78 – Modern geometry explained
Episode 79 – What is the future of eMTBs?
Episode 80 – The best vehicles for mountain bikers
Episode 81 – You Have Questions, We (Maybe) Have Answers
Episode 82 – Behind the Scenes of the Field Test
Episode 83 – Is carbon fiber part of your mountain bike?
Episode 84 – RockShox Computer Controlled Suspension Explained
Episode 85 – Is Red Bull Rampage Too Slopestyle?
Episode 86 – Greg Minnaar on the Honda DH Bike, World Cup Races and Staying Fast Forever
Episode 87 – How to Love Riding When It's Cold and Wet
Episode 88 – Mountain Biking on a Budget
Episode 89 – The Derailleur Pickle
Episode 90 – Is Supre the future of trouble-free transmissions? (with Cédric Eveleigh of Lal Bikes)
Episode 91 – Riding Every Double Black in the Whistler Bike Park with Christina Chappetta
Episode 92 – Does the Weight of the Bike Really Matter?
Episode 93 – Staying Motivated and Overcoming Burnout
Episode 94 – PBA Competitor Tori Wood on Her First Race and Finding the Right Mindset
Episode 95 – Downhill Bike Debrief in the Field
Episode 96 – PBA competitor Israel Carrillo talks about riding in Mexico and why it's not always about speed
Episode 97 – Can we predict the future of mountain biking?
Episode 98 – Field Test Track Bike Debrief
Episode 99 – New Year, New You?
Episode 100 – Q&A with PB Editors
Episode 101 – Mountain Bike Shows Explained
Episode 102 – Should MTB Media Go to Press Camps?
Episode 103 – Secrets of the World Cup Pits with Henry Quinney
Episode 104 – Lachlan Morton explains how to be a happy bike racer and the world's longest climb
Episode 105 – The 3-bike budget challenge
Episode 106 – What does your ideal route look like?
Episode 107 – How (and why) did you start mountain biking?
Episode 108 – Behind the Scenes of the Value Bike Field Test
Episode 109 – Seth Alvo from Berm Peak talks about making 24/7 videos, Soul Rides and building a bike park
Episode 110 – Trying (and failing) to reinvent mountain biking
Episode 111 – The Pinkbike Racing Podcast: Episode #1 – It's all downhill from here
Episode 112 – The Pinkbike Racing Podcast: Episode #2 – The post-race summary of the Lourdes World Cup
Episode 113 – PB editors answer your questions (again)
Episode 114 – The Placebo Effect and Your New Mountain Bike
Episode 115 – We Are One CEO talks about future DH bike, e-bikes and domestic manufacturing
Episode 116 – Sea Otter's New Bikes and Gear
Episode 117 – ATV's worst (or best) cliché crimes
Episode 118 – Music and mountain biking
Episode 119 – Road Trips Go Horribly Wrong