The Pinkbike Podcast: Episode 107 – How (and why) did you start mountain biking?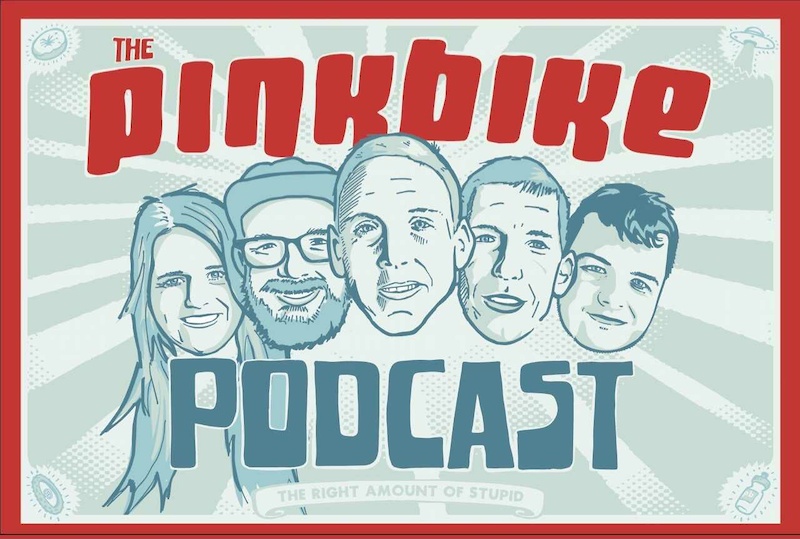 Well, I haven't really listened to that podcast, and I can't remember not riding a bike. I remember my first mountain bike. I was living on the Prairies at the time with my then girlfriend. We decided to buy a few bikes to give us something to do. I bought a Norco Bigfoot (full rigid, even had BioPace!) She got a plain Marin. Anyway, there weren't too many mountains where we were staying, but there were plenty of trails near or beside the rivers that ran through our beautiful city. I was hooked.
Fast forward a few years and I now live in Banff. I didn't have much money to buy a new bike, and the Norco was long gone, but I managed to gather enough parts to put together another full hardtail mountain bike. I quickly cycled as much as I could and met a whole bunch of like-minded people who all had "fancy" bikes with a front shock. What ? This fueled the fire and I finally managed to save enough zero to acquire a used Ritchey. Still no front shock, but it was much nicer than the bike parts I put together. I loved this bike and it has taken me from Canmore to Banff from the back of Mount Rundle more times than I can count.
Jump a few more years to the early 90s and I now live in North Vancouver. HOLY MOLY is where it REALLY starts for me. These trails were unlike anything I had ever seen or even imagined. I quickly bought what I would call my first "real" ATV (it was a Kona Munimula (which actually took me a few months to realize that Munimula was aluminum spelled backwards, lol This was my first bike with a shock, and I was riding as many trails and features as I could survive on the shore.I finally had a blast and considered myself a "real" mountain biker.
Spend a few more years and I am now married, have two children and live in Squamish. I finally got my hands on a nice shiny white used full suspension down Rockey Mountain and rode as much as I could. I also marked down a Specialized Comp hardtail that I would ride on with my kids. During this time, I even started riding BMX with one of my children. No kidding. I used my MTB experience to win a few races. I remember winning the first race actually. It was against a six-year-old girl on a racing bike, and it was pretty close, but points are points. Bahahaha.
Skip a few more years (yes, I'm old) and I now reside on the Sunshine Coast. It was such an amazing time for me as far as horse riding goes. I rode the B&K and Sprockids every three days or so (weather permitting or not). Then my little guy demanded we go to Coast Gravity Park. Enter the time of the shuttles. How could we not have done it sooner? We were hooked again, and proper gravity-approved bikes were quickly acquired. This expensive acquisition resulted in expensive family-oriented road trips to other BC bike parks. WORTH EVERY PENNY!
Not finished yet. Spend a few more years and I'm now in a new relationship with a woman who just bought her first mountain bike last year, who is just as enthusiastic about riding as I am and we ride the local trails as much as possible. I love her enthusiasm and I love watching her progress (she hasn't ridden in twenty years, it's pretty awesome!).
So now I'm 52, recovering from shoulder surgery, have four bikes that I currently don't ride and can't wait to get back in the saddle to ride with my family and friends .
It's been an amazing and lucky ride so far. Mountain biking has kept me healthy (physically and mentally) and I plan to keep riding until I can't anymore.
See you there!