Suzuki formalizes the withdrawal of MotoGP and also leaves the EWC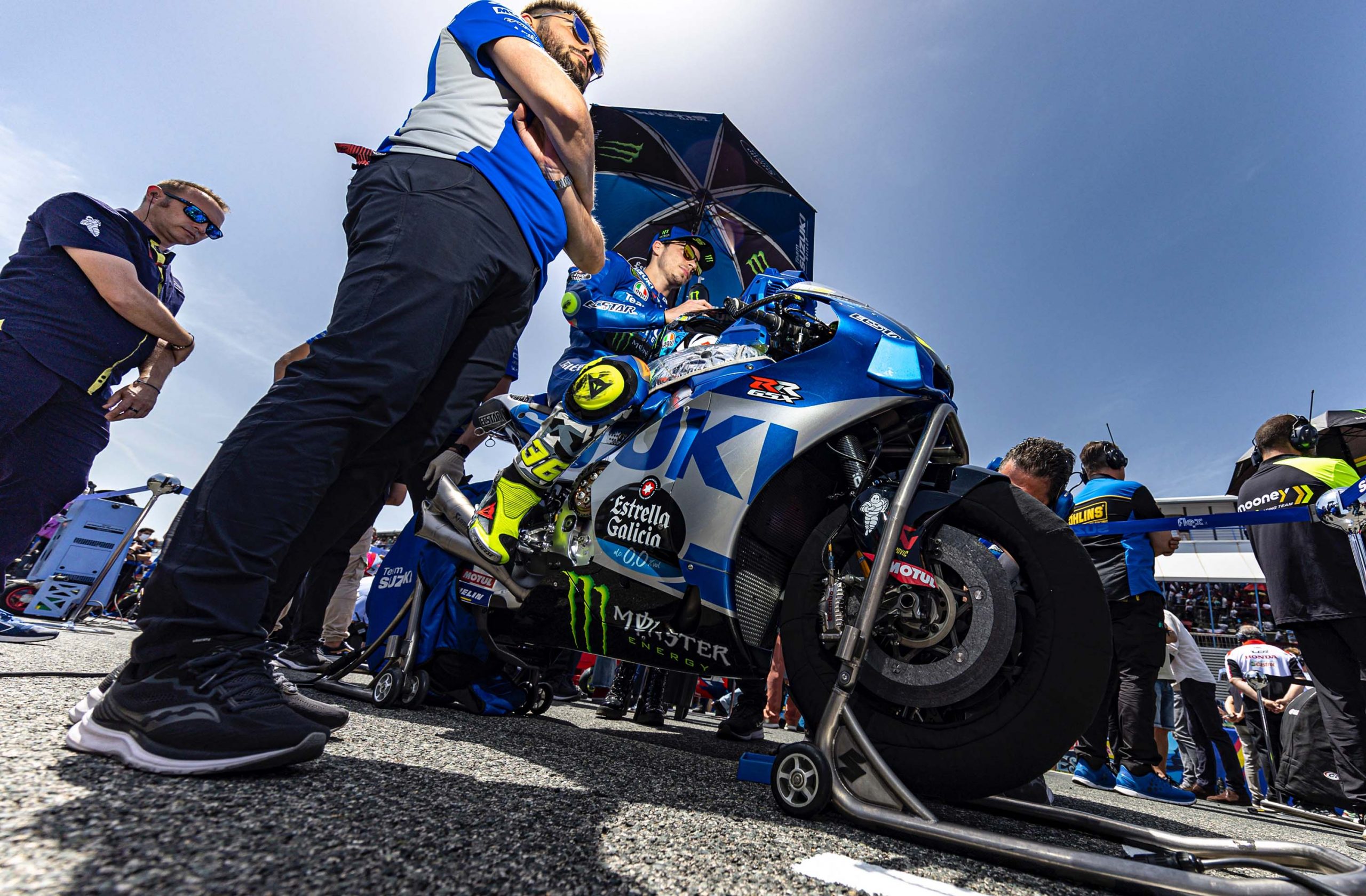 Suzuki and Dorna have finally agreed on terms for the Japanese factory's withdrawal from MotoGP.
In a press release issued today, Suzuki announced that it will withdraw from the MotoGP championship at the end of the 2022 season and end the participation of the Suzuki Ecstar MotoGP team.
At the same time, they announced their withdrawal from official participation in the EWC World Endurance Championship, where they race under the Yoshimura SERT Motul banner.
The announcement ends the surprising saga of Suzuki's MotoGP exit.
The news first emerged at the end of MotoGP testing at Jerez on the Monday following the Spanish Grand Prix. It took almost two weeks for these rumors to be confirmed with an official press release stating that talks had started with Dorna about a withdrawal.
These talks are now complete. Although no details have been announced, it is likely that Suzuki will have paid a significant fine to terminate its contract.
These penalties were introduced when factory contracts were renewed in 2016, with Dorna learning from Kawasaki's exit from MotoGP at the end of 2008, and Suzuki (the first time) at the end of 2011.
The withdrawal from MotoGP also means the end of the Suzuki Ecstar team. Alex Rins has already signed for LCR Honda, and Joan Mir is close to a deal with Repsol Honda, a sign that the team is also parting ways.
Other team members are looking for employment elsewhere. With the team's funding provided almost entirely by Suzuki, there was no way the team would continue as an independent entity.
The withdrawal from the EWC Endurance Championship is a bit more of a surprise. The Yoshimura SERT Motul team is currently leading the FIM EWC classificationand won several championships.
Suzuki's reasons for withdrawing from both MotoGP and EWC are a shift in focus towards sustainable transportation. However, this move is part of a bigger shift from Suzuki out of racing.
The Japanese factory stopped supporting the Crescent Suzuki WorldSBK team at the end of 2015 and withdrew factory support from MXGP at the end of 2017.
There are still Suzuki teams racing in BSB and MotoAmerica, but these are operations supported by privateers, distributors and dealers, rather than factory efforts. In the press release, Suzuki promises to continue to support the race on a national level through its network of distributors.
It is clear from both the press release and Suzuki's previous actions in other series that Suzuki does not believe in the benefits of racing for its business plan.
Factories race for many reasons – marketing is arguably the biggest reason to race, but racing also provides a platform to do R&D and learn lessons that can be transferred to production, as well only to help train engineers to think quickly and clearly about motorcycle dynamics – but none of them were enough to convince Suzuki.
Whether this will impact their motorcycle production division remains to be seen. If there is to be a shift towards developing sustainable transportation solutions, there could also be consequences for Suzuki's road bikes.
Photo: Suzuki Racing