Rockynats 03 Ready to Rock Easter 2023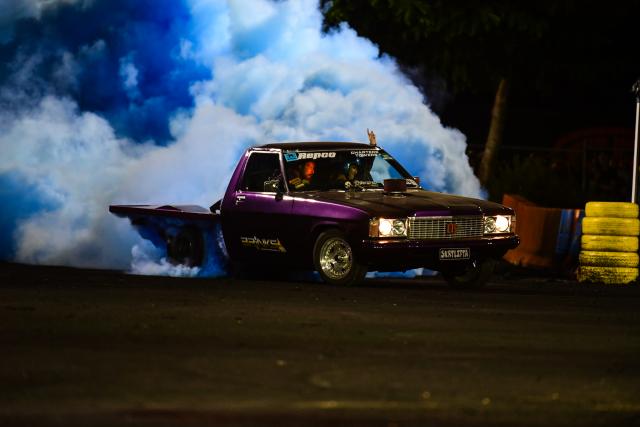 After a huge success Rare Spares Rockynats 02 attracting a record 52,000+ customers for the Easter long weekend event, Rockhampton Regional Council have already announced the 2023 dates.
The high-octane event will return for Easter 2023 from April 7-9, with the council optimistic it will once again bring tens of thousands of people to the area, including motorsport enthusiasts.
Rockhampton Area Mayor Tony Williams said that after another successful Rockynats event for our area, the anticipation for the Rockynats 03 date announcement had been huge.
"With a 15% increase in attendees this year, we can only expect Rockynats 03 to be even bigger," he said.
Summernats co-owner Andy Lopez said support for this year's event exceeded expectations.
"Rockynats 02 broke many records; a total of 93 burnt out cars took over, collectively causing more than 200 burnouts," he said.
"The prestigious Show 'n' Shine competition also attracted over 1,300 entries from car and bike enthusiasts across Australia and 1,152 cars and bikes took part in the largest street parade of its kind in Australia.
"Rockynats 02 has proven that this event is up to the task with Summernats and the Red CentreNATS as one of the can't-miss motorsport events in the country."
Advance Rockhampton Executive Director Greg Bowden encouraged the community and local businesses to brace and prepare for another great Easter weekend in 2023.
"With over $6.6 million in visitor spending overnight during what was once a quiet long weekend for the area, this demonstrates the huge impact Rockynats is having on the local economy. In addition to automotive components, Rockynats 02 had something for everyone with live music, Mullet Fest and the Rockabilly Pinup Competition to name a few great additions," he said.
"Holding this high-octane event right on our doorstep is not only fantastic for local motorsports fans, but attracts visitors from all over the country to stay and enjoy our beautiful region."