Privateer Bikes Prototype 161 is an all-aluminum rider – Eurobike 2019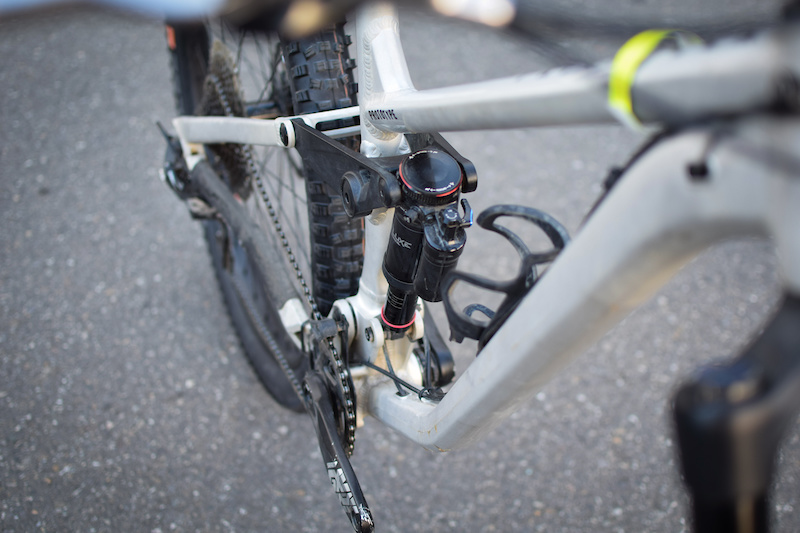 [ad_1]
Among the e-bikes and schnitzels at Eurobike there was a small brand that had no stand, brand, and hype but had a prototype enduro bike that caught our eye. You may be familiar with Hunt Wheels, which makes a range of handcrafted carbon wheels in Sussex, UK, and the same people have now launched their own brand of bikes: Privateer Bikes.
As the name suggests, Privateer Bikes was founded on the idea of ​​creating a bike that meets the needs and demands of private riders. Race ready alloy frame, geo and rugged bearings that can take the abuse of the season.
Details of the Corsair 161 prototype
• Intended use: Enduro Racing / All-Mountain
• Wheel size: 29 in.
• Travel: 161 mm (rear) / 170 mm fork
• Alloy frame
• 4 sizes with proportional base lengths
• Weight: 13.68 kg (30.16 lbs)
• Price: £ 1,200 – £ 1,300 for frame and shock (to be confirmed)
The 161 was developed over 18 months with the help of Alistair Beckett, who can also put his name on the Nukeproof Mega. The main goal of the Privateer 161 was to blend the progressive racing geometry that you would find on a high end enduro bike with the reliability and economy that every Privateer rider seeks. Privateer has also worked closely with EWS rider Matt Stuttard, who has had a one-season blinker and currently sits 19th overall.
Geometry
The geometry of the 161 is resolutely geared towards progressiveness with a reach of 490 mm on size 3 (which is equivalent to a large one), a wheelbase of 1278.7 mm, a steering angle of 64 degrees and a tube angle of very stiff 80 degree saddle. The suspension is designed around a Horst link with a one-piece CNC toggle link to maintain precise alignment, which Privateer says results in longer life and improved strength.
Privateer said they designed the frame construction and suspension to be reliable even under the worst driving conditions. Hailing from the UK, they were well placed to test the bike's capabilities for months of wet riding. The frame features 15mm axles and large diameter ball bearings, wide bearing spacing to reduce lateral torque forces and all fully enclosed and sealed double contact bearings. There are also only two sizes of bearing on the frame, which is a nice touch.
Privateer will only be launching the frame and shock to get started, but are looking to introduce full versions by the end of 2020. They are also already working on a shorter travel bike (130-140mm), although still progressive in geometry, it will be more agile / playful than this full racing rig.
[ad_2]