Orbea has given the Terra gravel bike line a major overhaul. Originally launched in 2017, the new Terra is a dedicated gravel bike design encapsulating all of the contemporary standards and requirements associated with off-road adventure riding.
With riders of the best gravel bikes getting more and more adventurous in their route choices, Orbea fashioned the latest Terra frame to accommodate big tires and plenty of rack mounts. There's even a new Lockr down tube port, for storing spare parts and tools.
The rise of off-road driving has led to a huge demand for wider-ply tires, which provide superior off-road ride comfort, at lower pressures.
The better, and bigger, gravel tires also handle loads better, and with many gravel bikes designed as night adventure vehicles, the Terra has ample clearance for the fork and rear triangle.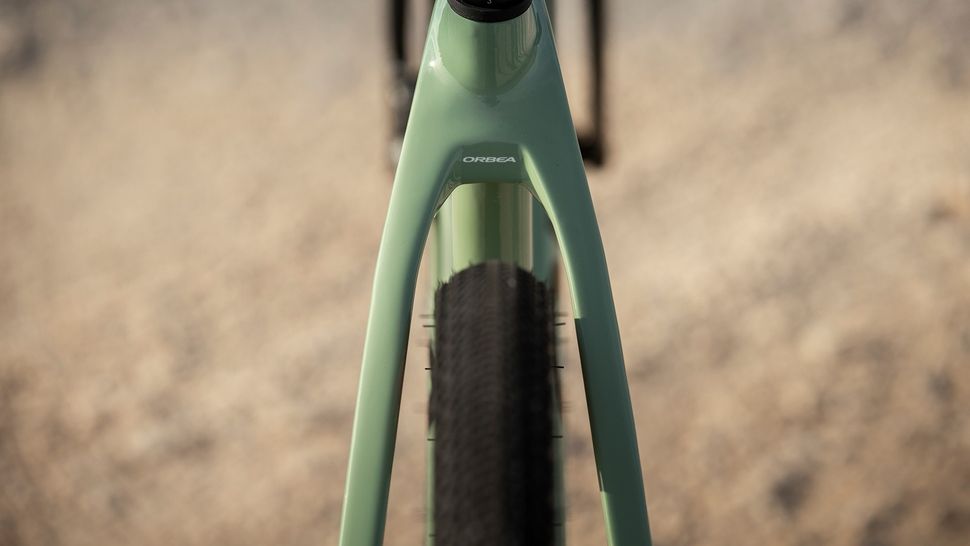 Designed to reduce the buzz of trails
Orbea says you'll be riding a 700c x 45mm tire without any mud release issues. If you prefer size 650b, the Terra frame will roll 50mm carcasses with no problem.
The wider tires provide ride comfort, but Orbea knows the geometry should provide the ultimate steering stability and responsiveness.
To create a predictable ride platform for riders accelerating on bumpy fire roads or those single-track forest detours, Orbea lowered the bottom bracket to 78mm, to lower the bike's overall center of gravity. The designers also reduced the bases of the Terra to a compact 420mm.
The Terra's steering angle increases by half a degree across the product portfolio, from 70 to 72 degrees (taking into account the differences in geometry between the larger and smaller sizes. All Terra have also a longer carbon fork which promises better absorption of trail buzz If you are unsure of the size and geometry of the gravel bike we have quite a feature about it that you can read about.
Orbea knows that real gravel touring bikes need a lot of gears. The Terra's asymmetric rear triangle, with the chainstay lowered, can work with both 1x and 2x gearing.
The most affordable Orbea Terra is the M30 Team 1X. At £ 2,899 you get a mix of Shimano GX812 drivetrain bits combined with RX400 gravel bike brakes. If you need more gears, the M30 TEAM with a double costs £ 2,999 and has a Shimano GRX RX810 drivetrain.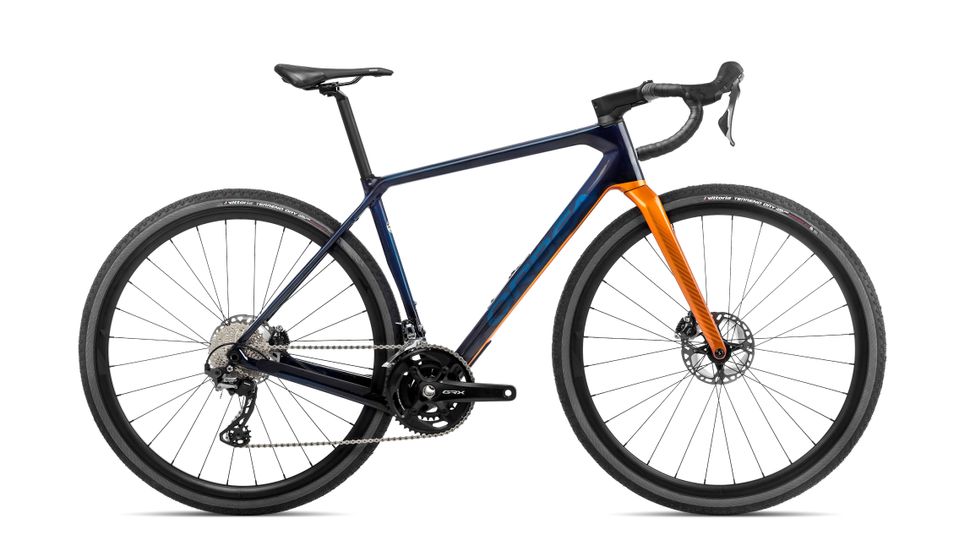 Normal and extra-flared cockpit options
If you want the sharpest shifting possible, there is the Terra M21e TEAM 1X.
Priced at £ 4,999, it uses a SRAM Force eTap AXS drivetrain and brakes. This premium version of the new Terra also rides on a lightweight set of Fulcrum Rapid Red 500 DB wheels.
As with all Orbeas, the Terra can be ordered in a custom colourway and all bikes have two handlebar options.
Riders can choose a flared 12-degree drop bar for a compromise between aero and steering leverage. There's also the Easton EC90, with 16 degrees of flare, for better control on loose, rocky descents.