Mountain Biking Advocacy: Part 3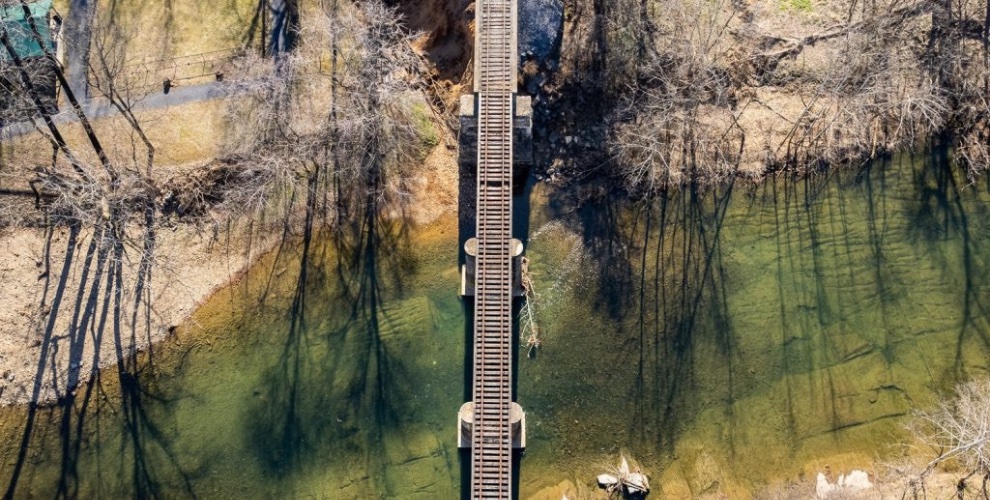 The latest installment in a three-part series about amplifying the collective voices of mountain bikers to influence policy.
Read parts one and two.
In 2022, the Virginia General Assembly appropriated the largest amount of money for trails in state history – $93 million.
A success of this magnitude was made possible through years of effort involving many partners and at the right time. The Shenandoah Valley Bicycle Coalition (SVBC) has been privileged to play a part in a much larger coalition across Virginia to make trail funding a reality.
Here are a few things we learned along the way.
Join the big tents of state-level advocacy
Trail-based organizations across the United States, including ourselves, are always looking for innovative ways to fund trails. In Virginia, SVBC has leveraged over $1 million in federal funds through the Recreational Trails Program (RTP) grants to build and improve trails in our national forest. While impactful, it took us 15 years of work, and we still know we could do more.
As a one-staff organization, our capacity is limited. We cannot always remain as present and engaged in our State Capital as we would like. So how have we extended our success? By partnering with environmental, conservation and active transportation organizations in Virginia.
In this case, we joined the Virginia Trails Alliance, Our Virginia Outdoors, and the Virginia Conservation Network. Thanks to these three umbrella organizations and significant help from the Virginia Bicycle Federation, a clear and specific request was made to increase support for the trails.
If your trail organization, no matter how small, wants to engage in state-level advocacy efforts, first find organizations or coalitions that might be interested in working on similar issues. Your voice is made much stronger by statewide networks and organizations. These groups may even have dedicated staff in your state capital to work on these issues.
Working at the state level may mean that you need to expand your goals to meet the needs of various organizations. One of the emerging partnerships we are working with is Our Virginia Outdoors, a coalition of land trusts, trail advocates, Virginia Indian tribes, and urban conservation groups advocating for dedicated funding for natural resources in Virginia. Although trails are part of this Coalition's vision, they are only one element.
Make a specific request and get the right details
You won't get anywhere without sweating the details to make your request as impactful as possible. Ideally, your request is well documented and coherent. It must also be well-researched, address a real problem identified, and backed by data to convince decision makers.
Our request was consistent: All Virginians should have equitable access to outdoor recreation and trails. This was supported by a statewide outside study which found that 43% of Virginians ranked trails as the most needed recreational opportunity. Our partner, the Virginia Conservation Network, has documented all of this in an annual policy briefing.
Be patient. It can take many years to circulate and build momentum around a consistent demand before gaining momentum at the state level. Timing is everything, especially if your state legislature only meets for a short portion of the year, like here in Virginia. Throughout the legislative season and in between, many organizations will have to work hard to keep your request on the radar of legislators and their staff.
We asked an outgoing governor to develop a budget to allocate a large surplus and, in some cases, fund new initiatives. Our request for $41 million in trail funding became $233 million in the outgoing governor's budget, then came out of the budget process and committees at $93 million. Although more than double the original request, the funding was not dedicated and was split between two fiscal years.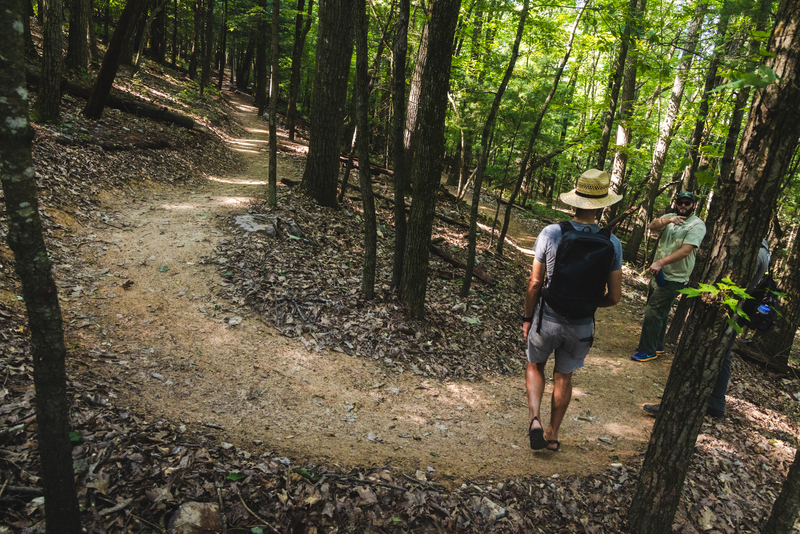 Build support for your project by supporting other projects
Living in an area with a wide range of challenging natural surface trails, we recognize the need for more accessible, beginner-oriented trails. As funding permits, we have slowly reduced this need one mile at a time. Then we heard about the possibility of the Shenandoah Rail Trail running nearly 50 miles through the Shenandoah Valley.
Rail trails aren't what most mountain bike advocates have in mind when considering a single-track experience. Yet participating in this project has proven to be one of the most exciting and impactful projects our organization has tackled. The trail will eventually connect to mountain bike trail networks in adjacent state and local parks and national forest lands.
Organizing around support for the Shenandoah Rail Trail has proven to be an invaluable link to local governments and other nonprofits with deep relationships with the conservation community. Like state-level advocacy, flagship projects can unlock resources and capacity beyond what you thought possible.
Branded projects with a broader regional reach are an easier way to engage state-level lawmakers. Suddenly you are working in more districts, incorporating more cities, towns and communities. You can create a larger coalition of supporters to work toward statewide goals to gain direct benefits for your flagship project.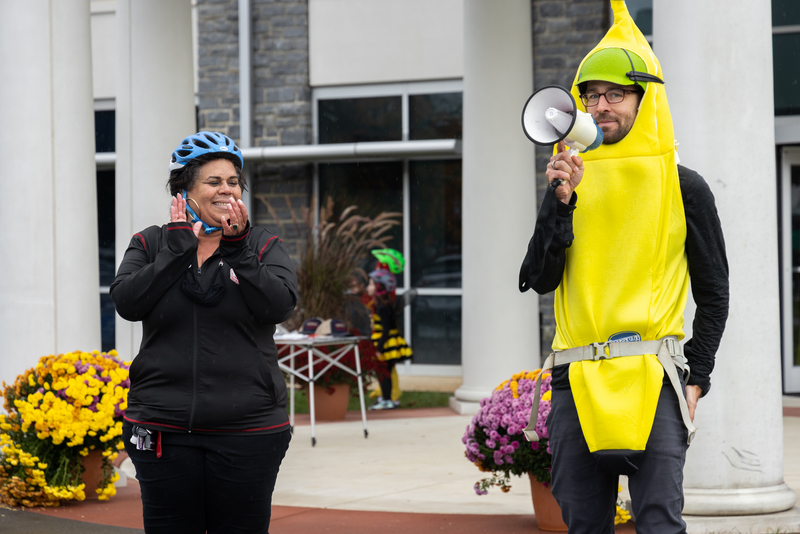 Find trail champions who make the magic happen
You will always be encouraging and looking for champions to help drive any campaign forward. To succeed statewide, you'll need a range of champions, from the well-connected local mayor to the state senator.
Finding and connecting with natural champions is much easier when you have a specific goal to rally around. For us, it was the possibility of multiple long-distance trails across the Commonwealth being connected to create strong pockets of defenders across the state, at a time when Virginians saw trails as a much-needed recreational necessity.
While a big chunk of the $93 million trails win could go to transportation-focused trails, there were other successes.
Virginia is currently developing an Office of Trails to help ease the administrative burden of working between and within two separate state agencies. This new office will allocate future trail funding through a competitive grant process and free up more resources to spend on natural-surface singletrack.