Leopard Racing in talks to lead Aprilia satellite team for…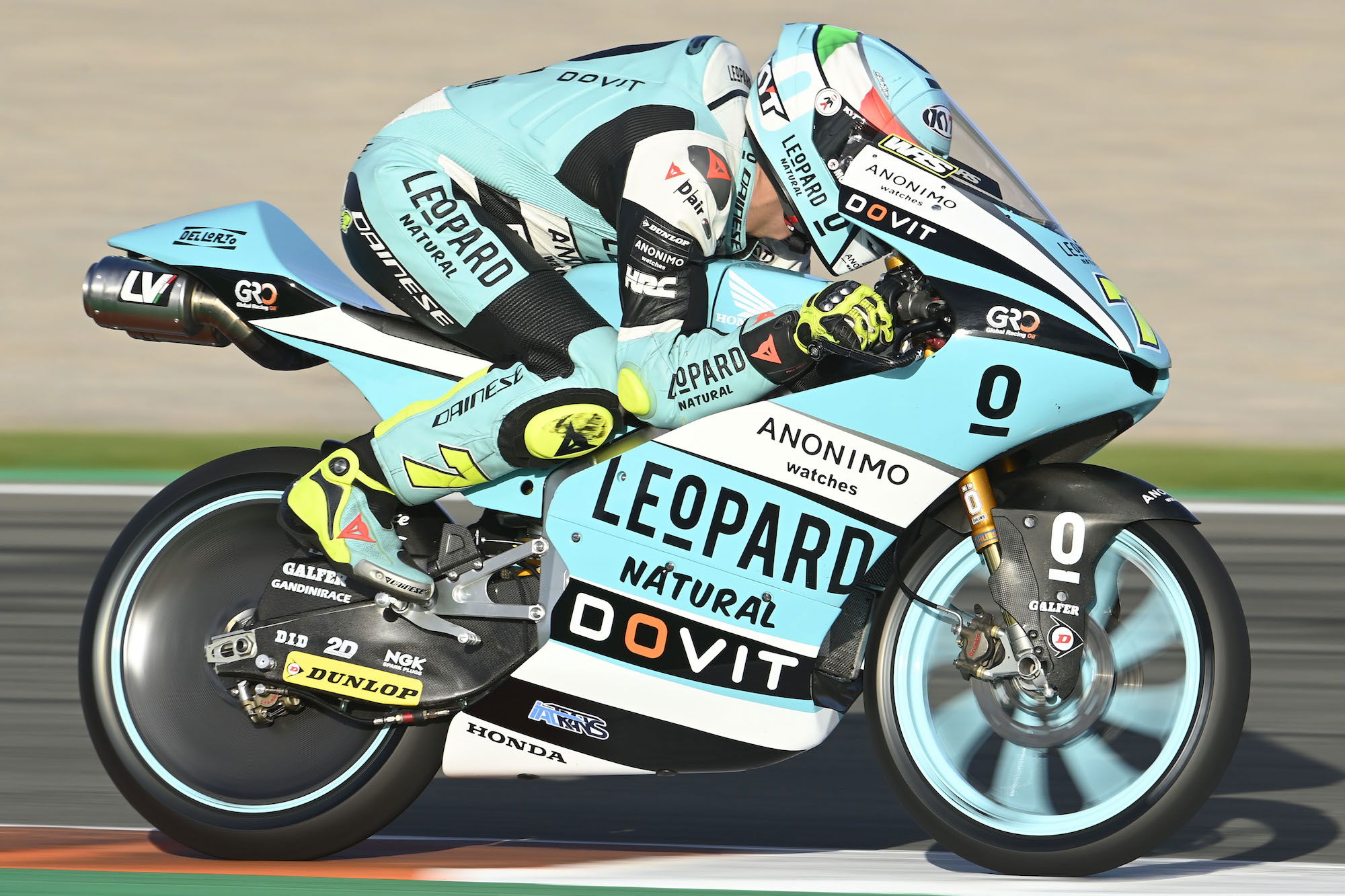 Leopard Racing has emerged as the favorite to enter the MotoGP grid in 2023 by taking the entry places that are expected to be vacated by the outgoing Suzuki Ecstar factory team.
The Luxembourg-flagged Italian team has established itself as one of the leading privateer teams outside of MotoGP with a particularly successful Moto3 effort winning three world titles since its debut in 2015.
After declaring its intention to move to MotoGP soon after briefly emerging as a candidate to take over Avintia Racing's entry before it agreed terms with VR46 Racing, Leopard Racing has reportedly already been in talks with Aprilia to take satellite status in 2023 or 2024.
While Aprilia has been reluctant to introduce a second string team until its RS-GP proves a more competitive package, it is understood that it is now ready to invest in setting up a satellite team. after a successful start to the 2022 season with Aleix Espargaro. .
Those plans should now gain momentum with the news that Suzuki will make a shock exit from the series at the end of the year, with Dorna likely to be on hand to facilitate any Leopard Aprilia entry to ensure the grid retains 24 motorcycles.
It's an expansion Espargaro is encouraged by, though he maintains he's none the wiser as to whether it would happen.
"For sure the situation has changed a lot now with Suzuki coming out and maybe Yamaha's second team has changed," he told reporters, including Visordown Crash.net sister site
"I've heard rumors that Aprilia might have a satellite team, which would be great. At the end of the day, it's just rumors and discussions, I can't control that, so I'm just trying to focus on driving.
"At the end of the day, that's what matters; being this close to Fabio in the championship or even trying to get points, that's what will change the most for me. You can't control the rest."
Focusing primarily on his Moto3 endeavours, he won the title in his debut season with Briton Danny Kent in 2015 before adding further championship trophies with Joan Mir and Lorenzo Dalla Porta in 2017 and 2019 respectively. He currently leads the 2022 Moto3 standings with Dennis Foggia.