Lars Van Berkel talks racing in the United States and crushing Roger De Coster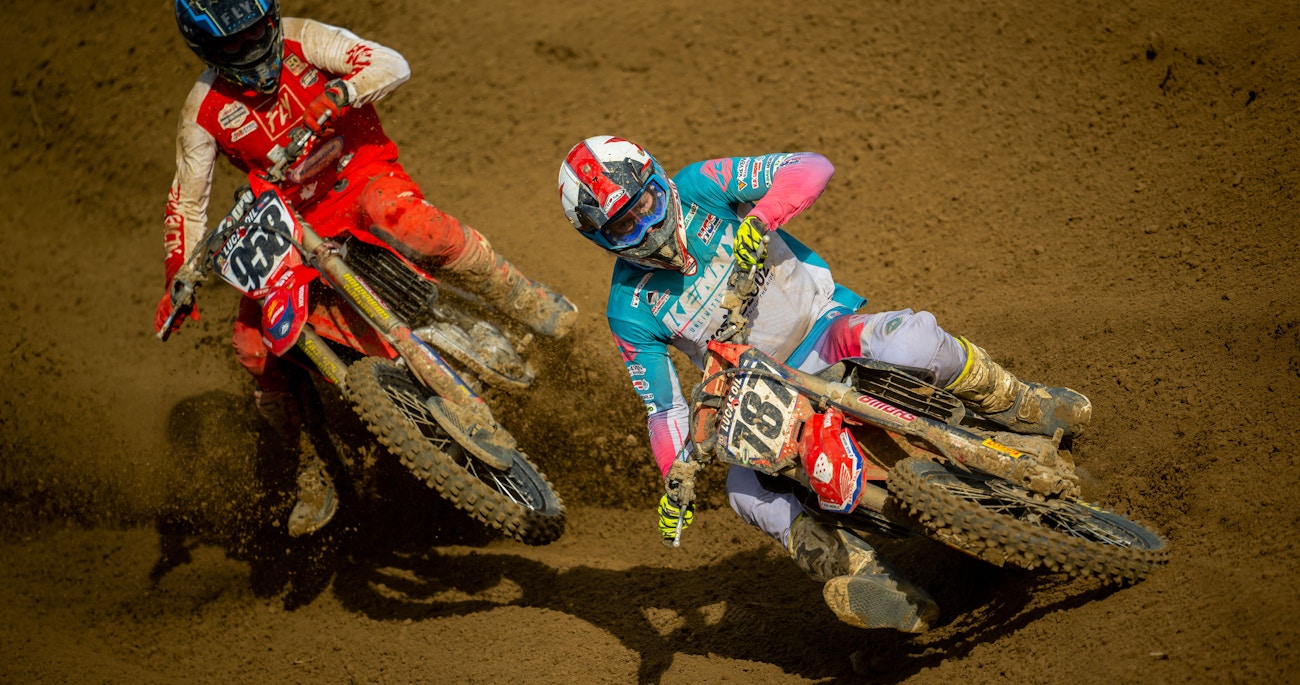 So you have to fix the shoulder because that's your main job?
Yeah. I think if I hadn't had a few races coming up, I definitely would have tried today. But my season starts on the first of September. So I'm starting to prepare and my first race is the first weekend in October. So I don't want to strain my shoulder anymore. I checked, but I haven't checked all the muscles yet. I think they need to check, stretch everything. So until the first run it was good at Unadilla, but I don't want to risk ruining it.
Beach running is your main activity?
Yeah. I get paid to do this. So if I get results, I get bonuses and everything. Here I also get bonuses, but I only paid mine. I take a bike here and pay for my own flights. I really like it here, but I don't want to jeopardize my beach run.
Someone you want to thank?
Guy Rob Windt, 522. He actually rides today. I want to thank him and his family for bringing me here, and obviously the guy we're staying with, and the two guys who helped me. This is Jesse from Motorcycle Division. He gave me the bike for Millville and Washougal. Then I had Corey. In fact, I met him through Vital MX. So, I asked on the forum if there was someone in the area who had a bike for me. So Corey, who was actually riding last week, he gave me his bike. I was racing his bike.
Is that what you ran?
Yeah, I ran his bike.
A guy you met on Vital?
I literally put a subtitle on Vital: an MXGP/AMA rider is looking for a CRF450. So all these people reacted. Corey texted me. He said, "You can use my bike. So I went to see him at Moto Mission. Put on my suspension, my bars, everything. I can't believe how helpful people are here. If you meet the right people, you can get things done here.
What is your team in France for the beach races?
It is called SR Honda Motoblouz.