Justin Rodbell Talks Switching To Husqvarna, Supercross Success, And More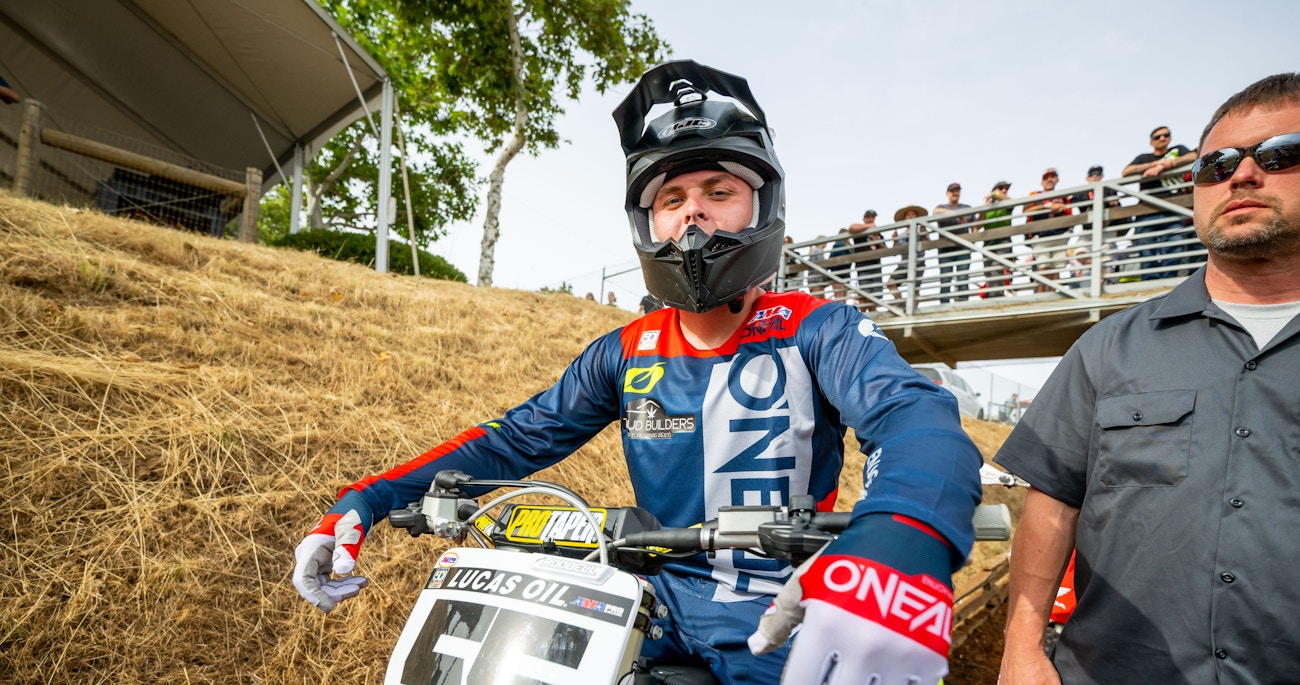 So why the Husqvarna?
Well that's the other thing. I really like this Husky, man. It was really my only option for racing in Hangtown, but that damned good bike was. I got to ride it for the first time on Saturday, then I got to ride it this week. We are in Colorado and the fuel was boiling…
Just run the gas pump, man.
Yeah, that was a mess. I had T4 and it was boiling, and my bike was so slow I couldn't even do the jumps. We understand that and tomorrow will be a better day.
So when you say the Husky was the only choice, do you mean you could only find a Husky in stock and couldn't get anything else, or what?
No. I ride for the Bud Builders team. It's me, Brandon Ray and Jackson Gray. Basically what they do is this company builds cannabis grow facilities from the ground up. It's a construction company, basically. The guy's name is GL and he's out of Vegas. He actually sponsored the PRMX team in supercross. He was at Pala, and we started talking. I said I didn't want to go to Canada this summer, so he said, "Well, if you don't want to go, I'll buy you a Husky." So I told him let's go! I have people who want to help me this summer, so let's make that happen.
You are therefore not a privateer in your own right, you are part of a team.
One hundred percent. I mean, I built the bike on Friday, but I'm not a full-fledged privateer. It's more like, I go there and sign up, but they provide a bike. It's very useful. The suspension, and I'm not knocking anyone I've worked with in the past, but this AEO suspension was very good. It opened my eyes last weekend. My results weren't great, but I feel like I rode very well in Hangtown. The first moto I was about 16th until about 10 minutes in and then I got eaten by some guys who had a little more in the tank. What are you doing about it? You just work harder.