Honda spreads the enthusiasm for SEMA overlanding on two wheels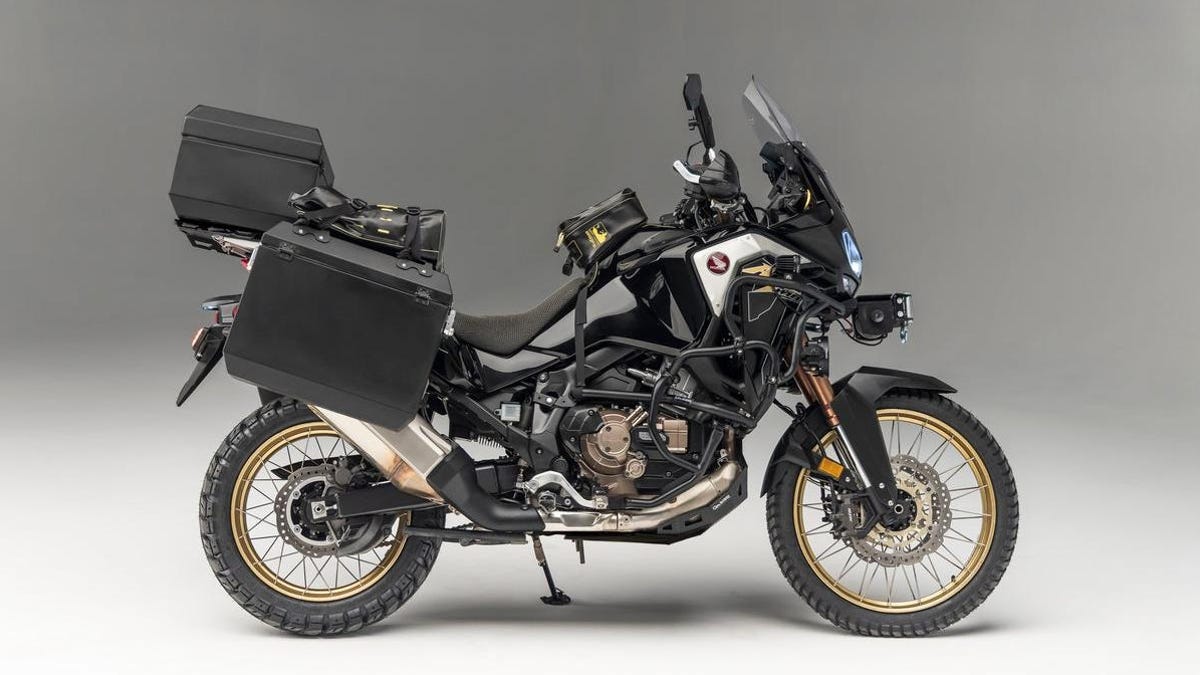 [ad_1]
If you're going to bring a motorcycle to SEMA, it has to land with a splash because there are so few two-wheelers at the show that people tend to overlook them. Honda has teamed up with Overland Expo to develop this gnarled Africa Twin that can do almost anything and go almost anywhere. If you wanted to take this beast out for a month of off-road adventure, you probably could. You know if you had enough fuel.
Anyone who drives a 4Runner with a tent on the roof has nothing on a fully equipped Honda AT with dual clutch and crampons. The aftermarket set for motorcycles is easily as heavy as that of its four-wheeled counterparts. You can get pretty much everything you need to turn a production bike into a Dakar winner. Okay, that might be an exaggeration, but this bike has a lot of kit.
Much like the electric off-roader, Honda's DCT allows riders to focus on the track ahead rather than the friction clutches and maintain wheel speed at the sweet spot. The left side of your body should just grab and steer while the right side handles the throttle and braking. The simplicity of this alone is worth its weight in gold, and the Honda DCT delivers in spades.
G / O Media may earn a commission
Starting with a solid all-terrain base is key. But adding the right accessories is key. It starts with a set of crash bars, engine guards and skid plate from Outback Motortek, as well as AltRider radiator guards to keep the bike in one piece when you inevitably drop it. There is a full suite of hard and soft luggage from Jesse and Wolfman respectively, so you can bring whatever gear you might need. Add in plenty of auxiliary lights, a Garmin navigation and satellite communications system, and a Superwinch to get you out of sticky situations, and this bike is, like, * ready * ready.
Spending that kind of time in the saddle means comfort is extremely important. This is why this bike has been fitted with KonTour comfort seats, larger footrests and infinitely adjustable mirrors, so that you can always be in the right position.
This bike looks like a real special machine, and I would really love to have the opportunity to ride it in the desert for a few days. Hopefully Honda will come up with something like this as a package in the near future. Or, you know, you can build your own.
I could go there without the winch, however.
.
[ad_2]