Get to Know: Snowshoe's Wyn TV Corsair of the Week – Kirk Mcdowall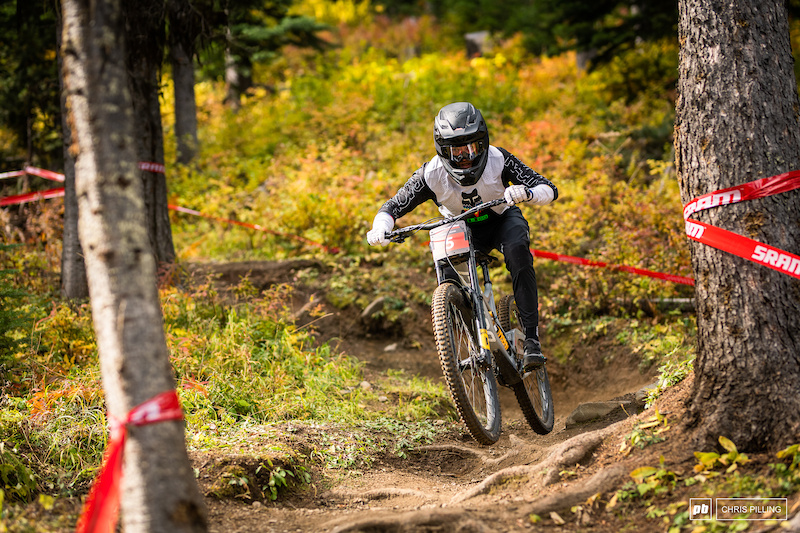 [ad_1]
Kirk mcdowall

Kirk Mcdowall has had excellent results over the past few seasons with top rankings in BC Cup races, a 2nd place finish at the 2019 Canadian Nationals and a 20th place finish in snowshoes this year. Following his 20th place in Snowshoe, Kirk also received Wyn Tv's Privateer of the Week award. We caught up with Kirk to talk about his racing career and how the Wyn Award helped his run.
---
Do you describe?
I am a 30 year old downhill mountain biker who loves all things two wheels!

Where are you from and where do you live?
I come and still live in Port Moody, BC.

How did you come to mountain biking?
My dad rode horseback riding and got me and my brother involved at a young age. I've done everything from testing to road cycling, but got my first downhill bike in college and have loved it ever since.

Who are you riding for?
Cycles Devinci, Dunbar / Corsa Cycles, Fox Canada, Race Face, NS Billet, Maxxis, Fizik, CushCore, Dissent Labs, Mudhugger, Ohlins Canada

What bikes are you riding at the moment?
Devinci Wilson, Devinci Troy and Devinci Sabbath. Also my off-road bike and my trial bike lately to change things up after a long summer of motorcycles.

Do you have a job outside of mountain biking?
Unfortunately yes haha.

What are your strong points?
I like to think I have good technique and can benefit from my racing experience in a variety of disciplines.

What are your weaknesses?
Never going to the gym is probably a big deal haha. I also tend to struggle on less technical tracks, "bike park".

What are some issues that privateers face that people might not realize?
One thing people may not know is that many teams have trackside observer timing sections, who film and give line choice feedback to their riders during the races. training, which of course privateers do not have. The time you spend working on your bike is also huge. Besides taking a few hours out of your day where you might otherwise be studying lines or recovering, it can also be very stressful if you have to search for parts.

How does the WynTV Privateer award help your run?
This year I was lucky enough to have Dunbar Cycles and Devinci to cover my expenses to get to the Snowshoe World Cup and local races, but the WynTV Privateer award will also allow me to attend a World Cup in Europe next year, which is always expensive. !

What has been your worst fall in years?
The one I perceive to be the worst is that of a fairly innocent slip during the Maribor World Cup in 2019 that triggered unpleasant concussion symptoms. I had never really dealt with this sort of thing before and it definitely gave me a new respect for head injuries.

What is your greatest achievement?
I am the most proud of my two victories at the Canadian National Championships.

What is your biggest regret?
Certainly not to start the downhill races earlier.

Where is your favorite place to ride?
Really wherever there is a shuttle or chairlift, but Sun Peaks after a rain is probably high on the list!

What's your favorite website for non-bikes?
Chipotle application.

What is your favorite motto or proverb?
Do something every day to improve yourself.

What makes you happy?
Sticky dirt and bikes!

How do you want to be remembered?
Like a nice guy who is also a bit quick

What does the future hold?
Race my bike and send it for as long as I can. I would also love to be involved with returning a World Cup to BC someday (contact me if you have a pile of cash burning a hole in your wallet!)

Is there anything else you would like to add?
Thanks to my family, girlfriend, cycling buddies, sponsors (past and present) and Wyn, Shimano and Pinkbike for making this possible!
---
[ad_2]