Emotional Rossi on Simoncelli 10 years later: "He would have …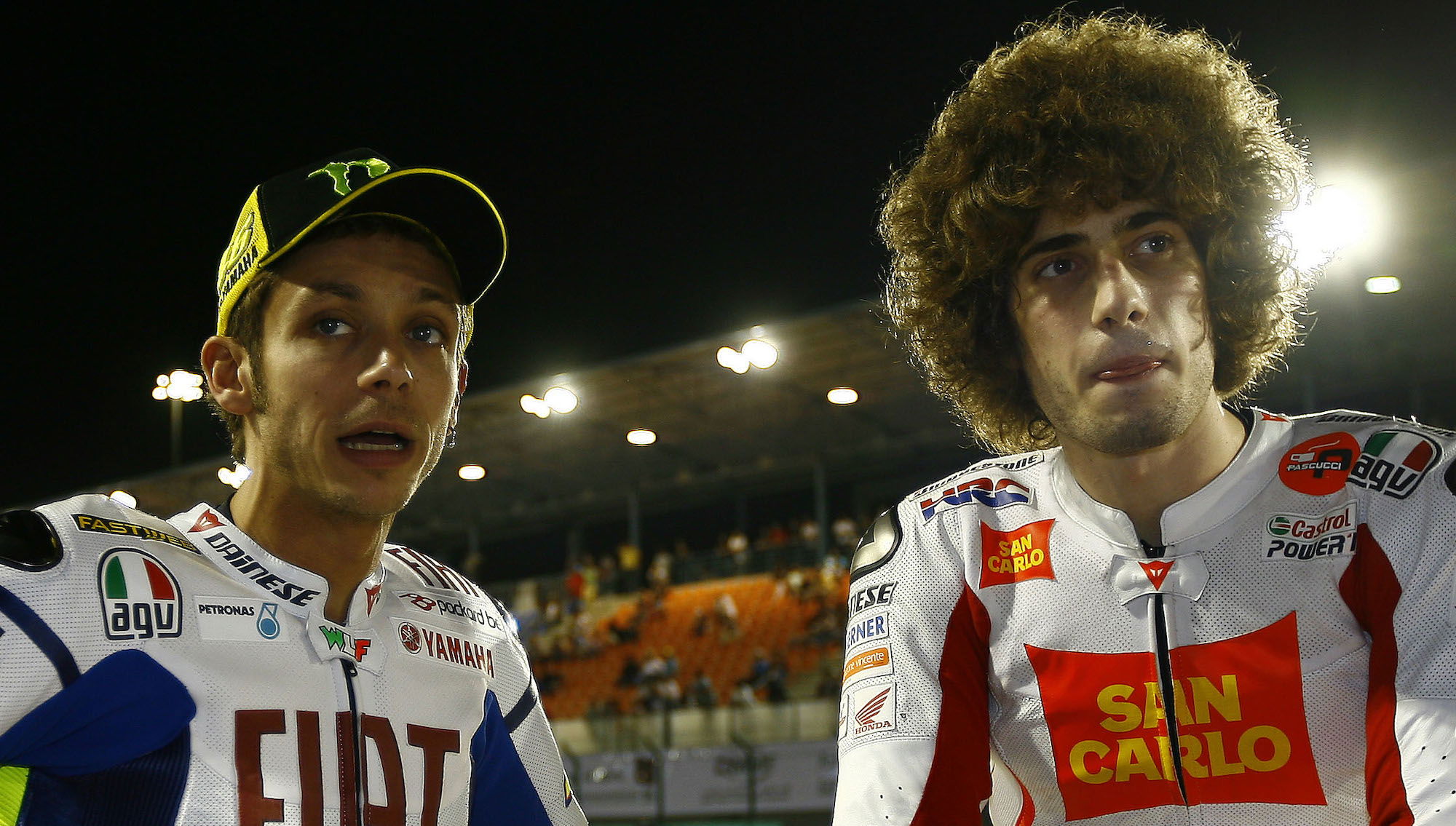 [ad_1]
Valentino Rossi says there is no doubt that Marco Simoncelli would have continued to fight for the MotoGP World Championship title had his life not been cruelly ruined by an accident at the 2011 Malaysian MotoGP in Sepang.
A star of the junior ranks, Simoncelli – identified by his mop of shaggy curly hair, tall figure and aggressive at times confrontational riding style – won the 250GP title in 2008 before making his MotoGP debut in 2010 with Gresini Honda.
Although his unrefined but obvious raw talent gave Simoncelli an indomitable reputation at MotoGP level, he was considered a star for the future and after a race of form which saw him clinch two pole positions and two podiums on the Private Gresini Honda, it was touted for a factory bike in 2012.
However, a week after scoring his best result to date with a second place in Australia, Simoncelli was killed in Sepang as a result of a bike trip before being unwittingly picked up by next-in-kin Colin Edwards and Rossi .
A desperate loss for the MotoGP community, the impact of Simoncelli in less than two seasons in the premier class resonates today with the site of Misano – theater of the MotoGP of Emilia-Romagna this weekend – renamed the Marco Simoncelli World Circuit in his honour.
Ten years later, Rossi – who had taken Simoncelli under his wing and was the inspiration for what would become the VR46 Academy – reflects on his sadness every time he comes to Misano, especially since this anniversary year coincides with his last outing before retirement.
"I miss Marco a lot, especially as a friend because we had a lot of fun together," he told MotoGP.com. "It was always fun with him. We miss him as a rider as well, because I think Marco would have had a great chance to drive a factory Honda in 2012 and fight for the title.
"We created the Academy in his honor because he was the first driver we helped. There is nothing special and it would be better to have him here with us, but it is what we can do.
The poignant nature of this weekend's race is also amplified by the more recent loss of Fausto Gresini, then Simoncelli's team boss, who died of complications from COVID-19 in January.
Having raced with Aprilia Racing since 2016, Gresini Racing will once again become a fully independent team from next season with Ducati machines.
[ad_2]