Derek Kelley on Start to Racing Career, 2022 Supercross Preview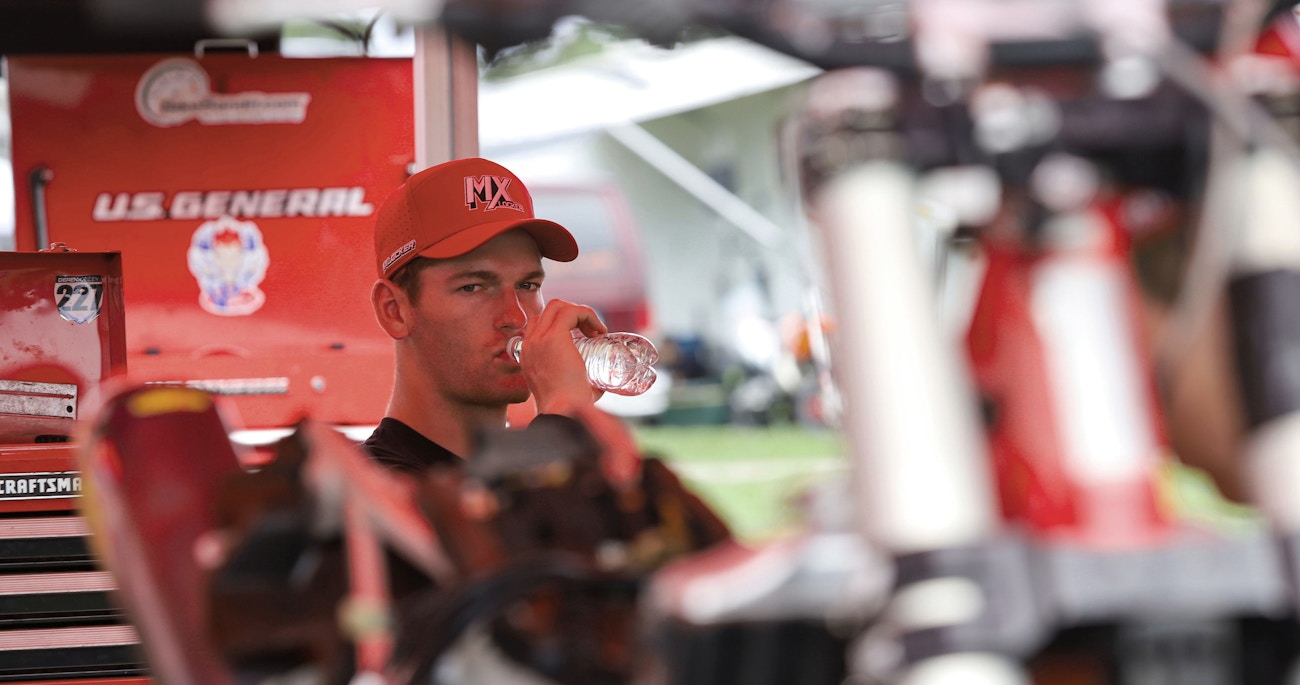 [ad_1]
If you've been a regular visitor here at Racer X Online Lately you have noticed that we have published more articles from one of our contributors, Jamie Guida, or as he is better known, Darkside. It hosts the MotoXPod Show (search for it everywhere you search for pods). For us here at Racer X, Darkside has dug deep with privateers in the sport. This week is no different, as he chatted with Derek Kelley to see Kelley's plans for 2022, her path to the pros, and what privateer life is like.
Darkside: What's up, DK? I've known you for a while but for those who don't, where did you grow up and what was your introduction to dirt bikes?
Derek Kelley: I grew up in Boise, Idaho. I grew up doing trail running. My dad, Darby, was into this stuff. He did ISDE qualifying and enduro and trail stuff. He bought me a bike when I was young, and I got into it. Then I did a bit of horseback riding in the desert. Eventually I was introduced to guys who were riding the track and it continued from there.
Have you taken part in off-road competitions?
Yeah! I made a few. It wasn't that exciting or stimulating for me. The competition was not enough. I felt like I was doing trail running on my own.
You mentioned that you were introduced to motocross by someone. How did this first experience go? Was this what you were looking for?
I was actually a little scared. My dad and I weren't used to doing jumps. We were learning together. We picked it up pretty quickly. I think I was about six the first time I went on a track and raced my first national championship in a year.
Did your father understand this correctly?
He was a good rider. Once I started running full time he gave up everything he was doing and wanted to help me. He was my biggest supporter. He took it very seriously when I was young. I couldn't have gone this far without him.
You finally moved to Southern California, didn't you?
Yes, for my father's work. I did most of my 65- and 85-year-old amateur races in Idaho. I did Loretta's twice in Idaho. In 2011, we moved to California.
During those 65 and 85cc years, were you taking things seriously? Have you thought about a professional career?
I was a late starter for the amateur circuit. When I was seven or eight, I started doing nationals. I took it seriously from there. I had planned to go as far as possible from an early age. Obviously, you never know for sure how far you can go.
Once you started going to Loretta, what were your best experiences?
It is not something that I really look back on. It was a lot of difficult times. I never used my potential and had a lot of cycling issues. One of my best rides was my last bike there. I finished fourth in the third round of the 250 Limited B Class. It was a lot of pressure and underperforming. I had more pressure on me at Loretta than at the pros. The cost is immense, and all the trips from the west coast are crazy.
[ad_2]