Carson Brown victorious on a 125 at the Red Bull Straight Rhythm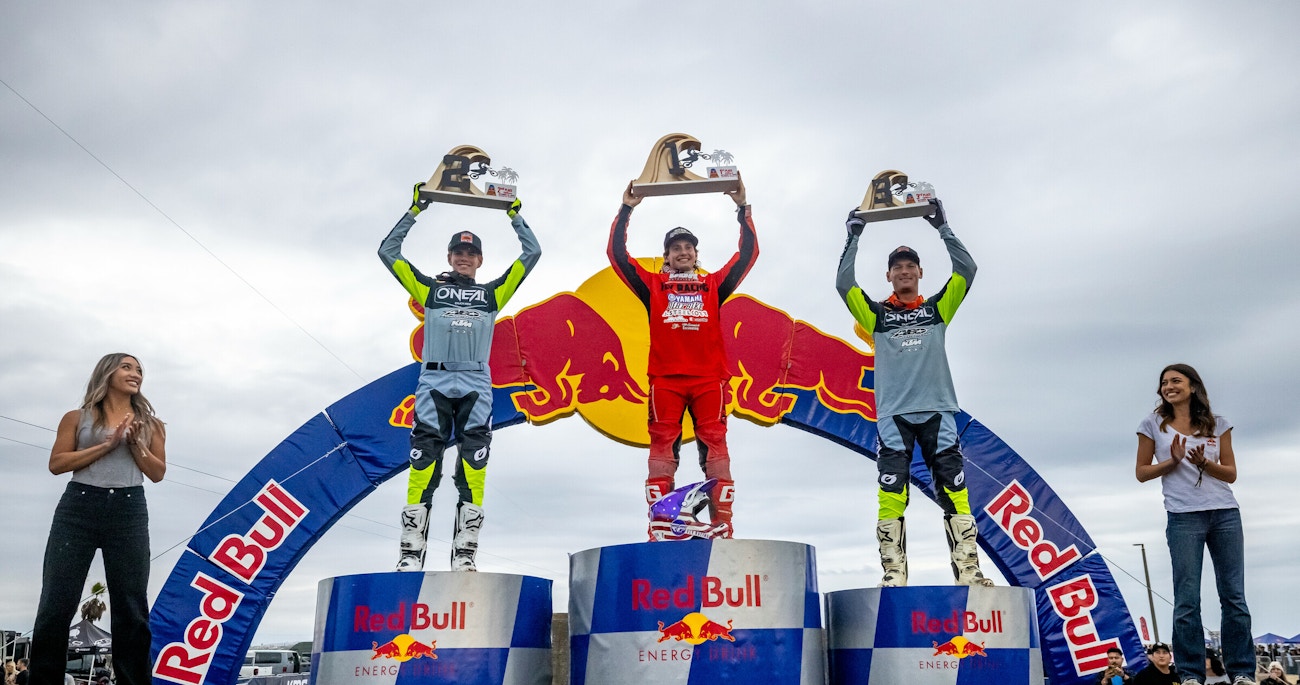 And how does that compare to a supercross track? You increase the speed as the lane continues, so you cook pretty quickly at the end. How hard is it to measure that you're not going to triple something too far, for example?
Yeah exactly, especially on practice sets, I kept jumping some things. Like after that big table you have to really slow down for the next section and a couple of those routes were like that. So it was really like a thinking game because you don't worry about corners and you don't necessarily worry about line choice because everyone is in their lane. It's about who can keep the momentum going and keep the rear wheel driving.
Like you said it rained towards the end so the grate at the top also got tricky. On a 125 it's not easy to start on a grid in the first place, but then it starts to rain. Was it difficult not to lose grip and still descend cleanly?
Honestly, I was sitting there, it started to rain, and I heard some of the guys say, "Oh my God, we're gonna end this thing!" because they were leaving and they were saying how sketchy it was. I was sitting there biting my nails. I got off that right side first and turned all the way through this thing and kind of got that first jump a little bit. I was like, "Man, if it rains more, the left is going to be worse." But luckily the left was better and honestly it was so smooth on the back of these singles. You get them down a bit twisted after scrubbing and you really had to straighten them out quickly.
Did it also make it harder to stay in your lane because it was slippery at the end?
Yeah absolutely. Especially in the whoops. The whoops, no matter how straight or fast I went in, it just wanted to drag you in the middle. And you see this clean spot in the middle and you're like, you know it wouldn't be slippery there. So it was really hard to stay in our lane.