Carson Brown talks racing a two-stroke at the 2022 Washougal National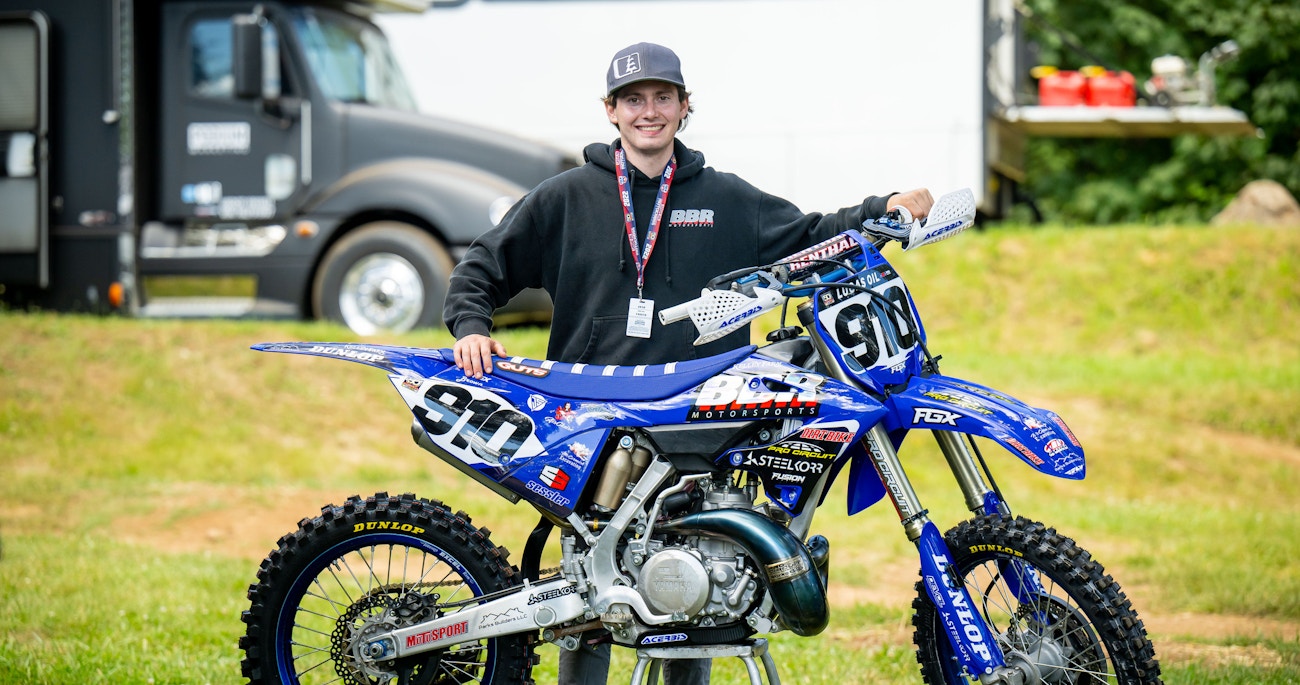 Pleasant. So, this week it's Loretta Lynn, you want to share your best result, and what is your favorite memory?
I won a few motos on the 125 there, I think it was in 2016 and those were some really good times. We had a lot of good times there. I know a lot of people struggle there, but for some reason I love those weird, rough bits like that. So, I've always loved that, and I've always loved watching young people and future kids in every class as well. I mean every person at the door, in every class, there is heartbreak. So it's kind of cool to see all the tiers, and who's coming and what next-gen will look like.
So let's talk about plans for the future, are you going to hit any more national championships? Supercross next year?
I don't think I'm going to do any more Nationals this year, they're so expensive to do and a lot of effort goes into them. Anyway, I'm planning on doing supercross next year, so I'm looking forward to it. As for this summer, the 125 Dream Race in Washougal is coming up and 32 to 1 Classic in Montana, also a two-stroke race. And the pit bike of nations, and I have other stuff in the works that I hope to talk to you about soon.
What bike will you be on for supercross next year?
I don't know for sure which program I will be on for this. Anyway, I have a YZ250F that I built last year before doing my AEO ride, so I'll end up on it if I don't get any good offers. Put it together with my sponsors and we'll have a blast.
Ok so you would go back to four-stroke and then supercross?
If everything lines up nicely, I would definitely love to hit a few laps on the two-stroke. We'll just have to see how things develop. Either way, it's still in the cards and I'd love to do that for the fans at some point.
Well thank you for your time, who would you like to thank?
Dirt Bike Magazine, BBR Motorsports, Pro Circuit, Yamaha, Motosport.com, Steel Korr, McCormick Excavating, Kelley Farm, Sessler Inc., Parks Builders, Dunlop, Guts, Fusion Graphix, Works Connection, Devol Racing, Fly Racing, Eks Brand Goggles, Gaerne boots, mobius suspenders.