California traffic deaths jump 17% last year, Metro offers to clear NoHo bike lane and already save your bike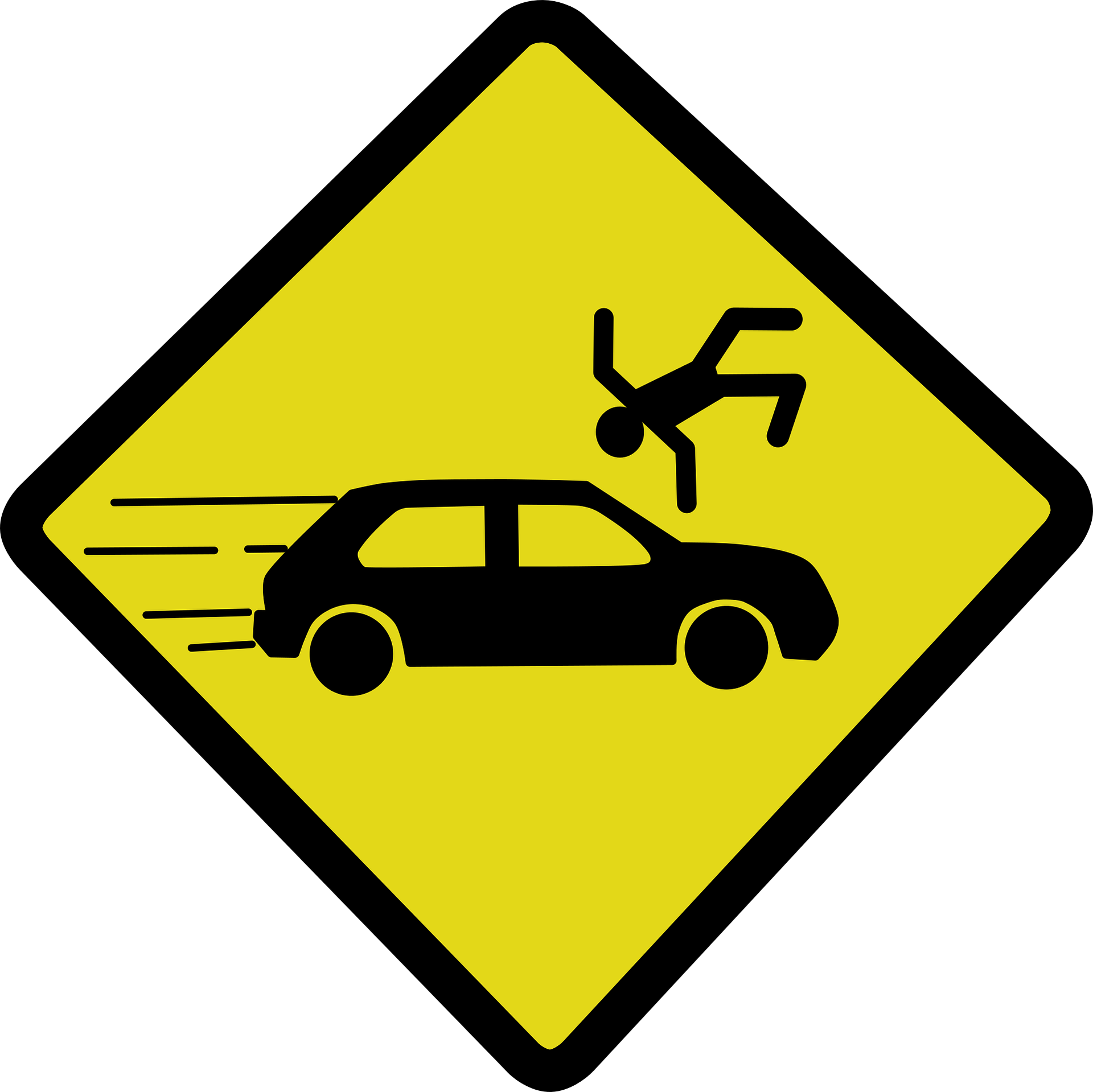 No, you're not just paranoid.
The National Highway Traffic Safety Administration released its latest tally of U.S. road deaths for the first nine months of last year, showing around 31,720 people died in road crashes through the end of September.
That's a 12% increase on the previous year, and the highest number of road deaths in 15 years.
Not to mention the biggest one-year jump since they've been keeping score.
Things are even worse here in California, which saw a 17.2% increase in road deaths in the first nine months of 2021.
Sadly, they don't give numbers on cyclist and pedestrian fatalities, so we'll have to wait to find out how bad it was for those of us not wrapped in a few tons of steel and glass. , and protected by seat belts and airbags instead of a little plastic hat.
But if you thought it was getting worse there, you're right.
Image by OpenClipart-Vectors from Pixabay.
………
Incredible.
The world may be burning, but Metro is busy clearing the bike lanes.
February 2022 update on the LA Metro joint development project at the North Hollywood station. New consolidated transit hub with a new second subway entrance at the current G line station. The mixed-use development will replace park-and-ride lots and bus facilities.https://t.co/ZsxuPjs0Na pic.twitter.com/oBeTq4S4yP

— numble (@numble) January 31, 2022
Looks like (from the presentation shared by @numble) @metrolosangeles The NoHo redevelopment would eliminate the westbound bike path on the portion of Chandler Blvd that runs just south of the station pic.twitter.com/VbD5mpUyzM

— StreetsblogLA (@StreetsblogLA) February 1, 2022
………
Yet another reminder to register your bike.
Now.
BIKE RECOVERY: "A member of the Bike Index community saw the bike locked to a sign post with a 'for sale' sign and recognized it on social media." @CERObikes @stolenbikessfo pic.twitter.com/iAM04YeTrc

— Bike Index (@BikeIndex) February 1, 2022
………
I couldn't have said it better myself.
Even if there weren't already several laws on the books that unequivocally state that it is 100% illegal to punish-pass a vulnerable road user (the equivalent of shooting a bullet over the shoulder of someone), it's still a sociopathic and morally wrong thing to do. pic.twitter.com/iMTbeoG18m

— ⛑️Car Helmets⛑️ (@CarHelmets) February 1, 2022
………
The war on cars may be a myth, but the war on bikes continues.

.

Life is cheap in South Africa, where a prominent triathlete was killed and another injured by an alleged getaway drunk driver, who was released on bail due to 'lack of evidence'; the driver was unable to flee as his Porsche was too damaged to drive. Which sounds like pretty solid evidence to me, but what do I know?
But sometimes it's people on two wheels who misbehave.
Police in London's Hackney district arrested 18 people on bicycles for jumping red lights in just 90 minutes, fining them the equivalent of around $68.
………
Local
Los Angeles is holding tire recycling events at Baldwin Park later this month, East LA next month and Antelope Valley in April. And yes, they will take bicycle tires and inner tubes.
Once again an Apple Watch called for help to save an injured cyclist, this time when a man got off his e-bike while riding in Hermosa Beach.
State
A man known as East Oakland's Scratch Bike King is working with kids to continue the tradition of colorful, highly customized bikes, hoping it will help them stay out of trouble like it did for him.
national
New research from the Urban Institute shows that pressuring city officials to build bike lanes works.
It is with him that we will soon have to share the road. Even one automotive site is calling for the new 840-hp Dodge Demon to be banned from public roads, calling it a street-legal dragster.
Dockless electric scooter supplier Superpedestrian is rolling out a new safety system designed to detect and correct dangerous driver behavior in real time, preventing things like rolling on the pavement or riding salmon.
Triathlete credits a bike safety campaign featuring triathletes for the White House's move to prioritizing bike safety.
220 Triathlon consider if you would be better off with a women's bike.
Reno cyclists benefit from a new nearly half-mile multi-use trail near the airport. Although it looks like whoever scratched it has to cut the weed.
A Denver bike advocate laments the death of what would have been a perfect bike path, thanks to 17 total complaints during the public comment period.
An Ohio letter writer complains about angry drivers who feel the need to ruin a good bike ride because they don't understand the law. Or just having a bad day.
The Boston Globe marks Black History Month by remembering Kittie Knox, who joined the League of American Wheelmen – now the League of American Bicyclists, aka Bike League – in 1893, a year before the organization banned black members to prevent him from entering.
A writer for Jalopnik totals what it cost, in dollars and swear words, to rebuild a titanium Litespeed bike that's been sitting on a Brooklyn street for two years.
A New York photographer documents the Gotham bike messengers of the 1990s.
International
More challenged cyclists are facing the same problems everywhere, as cyclists in Antigua and Barbuda have renewed calls for greater consideration on the roads after a 16-year-old boy was killed on a bicycle .
Something tells me there will be no shortage of volunteers to become the UK's first cycle lane inspector.
America's Got Talent star Simon Cowell is still one of us, despite a broken arm and suspected concussion when he fired an endo hitting a wet area while riding his e-bike in London; he fractured his back in 2020 when he ran over an electric motorcycle.
It's more like that. Drunk driver sentenced to seven years behind bars for killing Brit on bicycle; he was captured when police spotted him from a helicopter trying to sleep in a field.
A Scottish transport and health professor explains changes to Britain's traffic laws, while stressing that changing anyone's behavior is probably not enough. Meanwhile, a British biker says forget the rules of the road, he just wants to get home in one piece.
A man from Santa Fe gives advice on what to consider before exploring Germany by bike. Pro Tip: Stop Page Loading Before Paywall Appears.
As if reckless drivers weren't enough to worry about, a Spanish cyclist was seriously injured when he was shot by a hunter, who apparently mistook him for some kind of bicycle game.
A European travel site explores Dubai's 82 km long Al Qudra cycle route, which connects with other cycle paths to form a 200 km route.
Fifty people had to be evacuated from a building in Singapore when a battery-powered e-bike caught fire; Authorities have advised against using third-party batteries or charging them overnight to prevent fires.
Competitive cycling
Egan Bernal remains in serious but stable condition as his doctors focus on pain management to deal with his multiple injuries. Bernal suffered a fractured femur, kneecap, vertebrae and ribs, as well as punctured lung and chest trauma when he crashed into an improperly parked bus while training in Colombia.
Finally…
When trying to evade the cops with an outstanding warrant, try not to rush into a patrol car. Why ride dry, dusty mountain bike trails when you could have your own dust Zamboni – that's exactly what it sounds like?
And the shades of the Super Bowl Shuffle.
🎼 Astana Is My Team – Cycling rap music video!

The path to big goals starts best by coming together as a united and motivated team!
Today, we are setting the tone for the whole season which we are sure will be successful!#AstanaQazaqstanTeam pic.twitter.com/B13l6JA4gr

— Astana Qazaqstan Team (@AstanaQazTeam) February 1, 2022
………
Be safe and stay healthy. And get vaccinated, already.